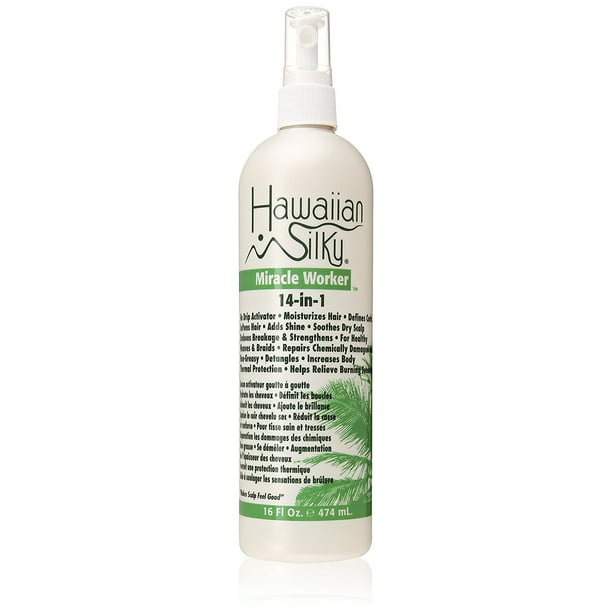 If you're looking for some great homemade leave-in conditioner ideas, then you've come to the right place. In this article, you'll find recipes that use Aloe vera juice, Coconut milk, vegetable glycerin, and more. Read on for a few ideas of your own. You may even find one you've never tried before! Try one of these recipes to see how easy it is to create your own leave-in conditioner!
Aloe Vera Juice
Aloe vera is a fantastic natural hair conditioner. It can help your hair grow, and you can use it as a leave-in conditioner for added moisture and hydration. Aloe also helps with scalp and hair condition. If you want to try this, here are some tips to help you find the best product. Use only small amounts of aloe on your hair.
Aloe vera is extracted from the leaves of the plant. It is a humectant, meaning it helps hold moisture and protect your hair from drying out. It also balances the pH levels of your scalp and promotes healthy hair growth. Aloe is a natural product that does not have a bad reputation. It's an excellent addition to any hair care routine!
Aloe is a natural anti-inflammatory and anti-microbial, which is helpful in reducing irritation and itching. The juice can also moisturize your hair while protecting it from the sun's UV rays. Aloe is great for your scalp, as it reduces dandruff and helps to promote hair growth. However, it doesn't moisturize your hair as well as glycerin and hyaluronic acid.
In addition to cleaning your hair, aloe is also an excellent antioxidant and antimicrobial. It is often used to remove excess sebum, a type of oil that can make your hair look greasy. Aloe juice can remove this grease and add a healthy shine to your hair. You'll notice the difference after just one use. So don't be afraid to try it!
If you're not a fan of using aloe vera juice as a leave in conditioner. Aloe juice is lightweight and easy to apply, but aloe gel is more effective and has a thicker consistency. Aloe gel smooths the cuticle of your hair, reduces frizz, and gives your hair a healthy sheen. And since it's so rich in nutrients, aloe vera juice is also good for the scalp.
It has antimicrobial, soothing, and deeply hydrating properties. While aloe juice doesn't stimulate hair growth, it can help retain its moisture, which may help you avoid having brittle hair and thinning ends. A good aloe juice product should be inexpensive and contain ingredients that will benefit the skin as well as your hair. The benefits of aloe juice as a leave-in conditioner are many and far reaching.
Coconut milk
If you're looking for a leave-in conditioner that's gentle enough for daily use but still powerful enough to protect hair from the elements, coconut milk is a fantastic choice. Its moisturizing and nourishing properties help to protect hair from breakage and other damaging agents, while enhancing its luster and softness. Besides being gentle, coconut milk can also be effective in fighting frizz and making hair more manageable.
A coconut milk leave-in conditioner is an easy DIY project, and you can get many benefits from it. First of all, coconut milk is naturally fatty, so it helps to moisturize hair and prevent breakage after a head wash. Once you've infused it, you can use it as a leave-in conditioner whenever you need it. You can use it right after you've towel-dried it, or you can store it in a mason jar or bowl. Then, you can apply it to your hair as you normally would and style it as you usually would.
Apart from conditioning hair, coconut milk contains other compounds that help with nourishing the hair. For example, a coconut milk mask is an excellent treatment for scalp hair, which causes hair loss. A coconut milk leave-in conditioner that contains these compounds can be further enhanced by taking natural hair supplements. To get the most out of coconut milk, you can use it on damp or dry hair. If you want to use it as a leave-in conditioner for your hair, it's best to purchase fresh coconut milk to reap the most benefits.
Coconut milk for leave-in conditioner is an excellent way to hydrate your hair and make it look more shiny. It can be applied directly to the scalp or diluted with water and left on for a few minutes before washing it out. The coconut milk conditioner has a shelf life of 4 to 7 days. It can also be frozen. If you have a hard time using it, you can always refrigerate it and store it in your refrigerator.
Coconut oil
Using coconut oil as a leave-in conditioner can have a number of benefits, including moisturizing and softening your tresses. Its rich content of vitamins A and E, as well as omega-3 fatty acids, makes it ideal for dry or damaged hair. Applying coconut oil to wet hair will also keep your hair nourished for longer. Additionally, it prevents hair loss.
To use coconut oil as a leave-in conditioner, begin by applying it on your scalp. Then, distribute it through your tresses with a wide-tooth comb. Start from the mid-section of your hair and work your way down. Once you've done this, allow your hair to air dry for at least 20 minutes. If you have particularly porous hair, you may even want to leave it on overnight. When you're ready to wash your hair, cover it with a shower cap and wrap it in a warm towel to open the cuticle, which will allow the coconut oil to penetrate deeper.
To use coconut oil as a leave-in conditioner, you'll need to apply it to wet or towel-dried hair. Massage the oil into the strands and ends, and leave it overnight to give your hair an added boost of moisture. The next morning, wash it out thoroughly, then apply your normal shampoo and conditioner. Afterwards, you'll feel great about your hair. It's also great for your hair and your scalp!
Virgin coconut oil may help reduce dandruff. It penetrates the scalp and prevents proteins from escaping and breaking off. It also moisturizes the scalp and removes buildup that surrounds hair follicles. It also helps improve scalp health by maintaining a healthy scalp microbiome. And, if you have sensitive hair, coconut oil can be used as a hair treatment as well.
Vegetable glycerin
Vegetable glycerin as a leave-in conditioner is a great option for those who want to add extra moisture and shine to their hair without using a heavy cream. This versatile ingredient is used in a variety of skin care products and is safe for sensitive skin. It also has sun-protective properties and is good for regulating oil production. Vegetable glycerin is a great option for those who want to add a little shine to their hair, especially if they have dehydrated hair.
Vegetable glycerin is a common ingredient in many hair care products. It is scentless and odorless and doesn't alter the color or feel of the product. It is cheap and widely available, and its versatility allows it to be a great ingredient in hair care products for all price ranges. You'll get great results using glycerin as a leave-in conditioner if you mix it with other oils.
If you're concerned about the oiliness of glycerin, it is essential to dilute it first. You can dilute it with water, rose water, or aloe vera juice. Once you've diluted it, you can apply it to wet or dry hair and leave it on for a few minutes. Then, you can add heavy conditioners or sprays to add more moisture and hold.
If you're unsure of whether or not to use glycerin in your hair care routine, it's worth mentioning that glycerin is often used as a leave-in conditioner and in shampoos. Not only does it moisturize hair, it also helps shampoo lather better. Vegetable glycerin works best on dry or thirsty curly hair. It also works better on kinky and coily hair than it does on fine, oily hair.
Another great way to use Vegetable Glycerin as a leave-in conditioner is to combine it with olive oil or coconut oil. You can apply this mixture to your hair and leave it on overnight or for a few minutes before rinsing it off with water. You can purchase these products in any drugstore or on the internet. The best thing about them is that they are easy to use and have no harsh side effects.