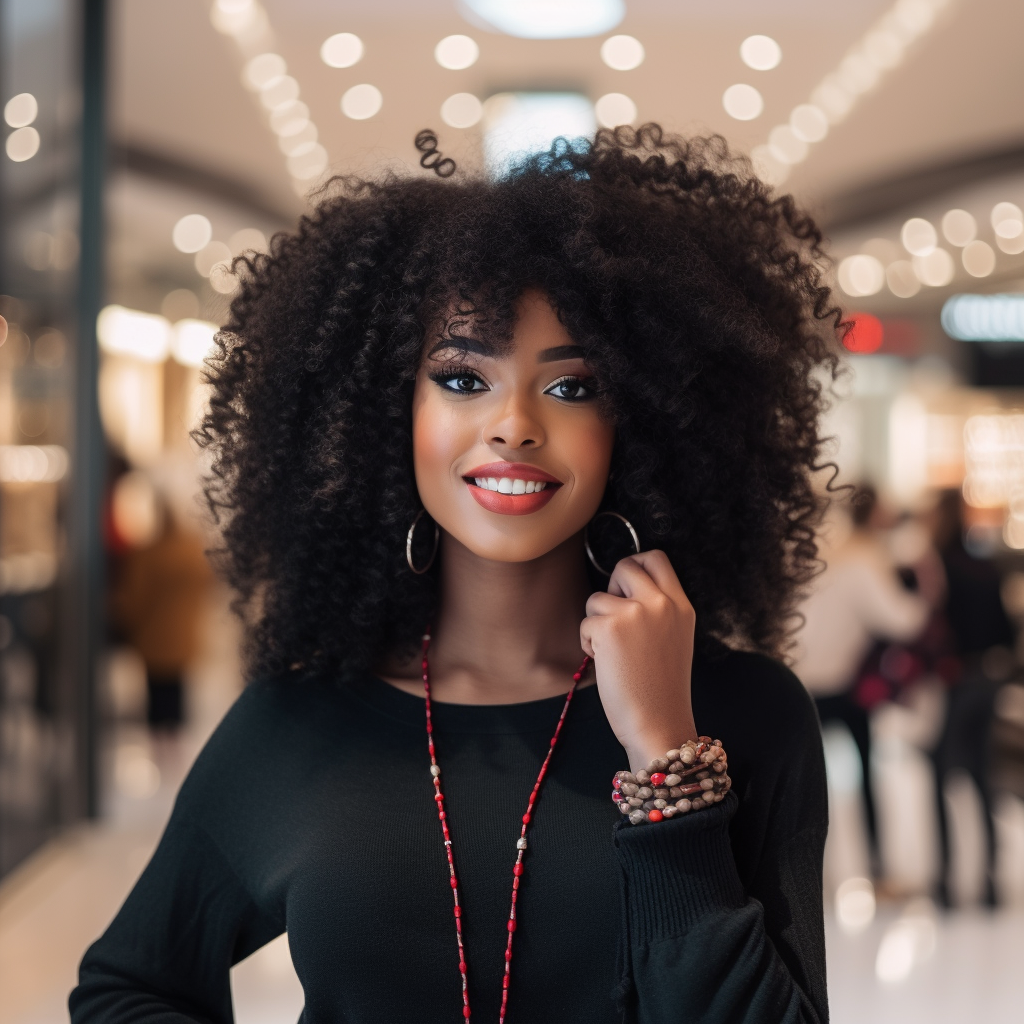 As a lover of all things hair, I am excited to introduce you to the hottest trend in hair fashion - curly wigs! With the ability to transform your look instantly, curly wigs have become a must-have accessory for anyone looking to switch up their style. In this article, I will cover everything you need to know about curly wigs, from the different types to how to choose the right one for your face shape.
Why Curly Wigs are the Hottest Trend in Hair Fashion
Curly hair has always been a popular hair texture, but not everyone is blessed with natural curls. That's where curly wigs come in - they offer a quick and easy solution for achieving the look without having to spend hours styling your hair. Plus, curly wigs are versatile and can be styled in a variety of ways, allowing you to switch up your look whenever you want. Whether you're looking for a dramatic change or a subtle enhancement, curly wigs have got you covered.
Another reason why curly wigs are so popular is that they are suitable for all hair types and ethnicities. Whether you have straight hair or kinky curls, there is a curly wig out there that will look great on you. Additionally, curly wigs come in various lengths, colors, and styles, making it easy to find one that fits your unique style and personality.
Different Types of Curly Wigs
When it comes to curly wigs, there are several different types to choose from. The most common types are synthetic wigs and human hair wigs. Synthetic wigs are made from synthetic fibers and are more affordable than human hair wigs. They also require less maintenance, as they hold their style well and don't need to be washed as often. Human hair wigs, on the other hand, are made from real human hair and are more expensive than synthetic wigs. However, they look and feel more natural and can be styled just like your real hair.
Another type of curly wig is the lace front wig. These wigs have a lace front that gives the illusion of a natural hairline, making them look more realistic. Full lace wigs are also available and offer even more versatility since they can be styled in any direction. However, they are more expensive than lace front wigs.
How to Choose the Right Curly Wig for Your Face Shape
Choosing the right curly wig for your face shape is essential to achieving a natural and flattering look. If you have a round face, opt for a curly wig that is longer than chin-length to elongate your face. If you have a square face, choose a curly wig with soft, layered curls to soften your features. Oval faces can pull off any curly wig style, while heart-shaped faces look best with curly wigs that are shoulder-length or longer.
It's also important to consider the density and volume of the wig. If you have a small face, choose a wig with less volume to avoid overwhelming your features. If you have a larger face, go for a wig with more volume to balance out your proportions.
Styling Tips for Curly Wigs
Styling curly wigs can be intimidating, but it doesn't have to be. Here are some tips to help you style your curly wig like a pro:
Use a wide-tooth comb or your fingers to detangle your wig. Avoid using a brush, as it can cause frizz and damage the curls.
Apply a leave-in conditioner or curl-defining cream to enhance the curls and reduce frizz.
To create tighter curls, twist small sections of hair and set them with a hairpin or clip. Leave the twists in overnight or use a diffuser to dry them quickly.
For looser curls, use a curling iron with a large barrel and wrap the hair around it, holding for a few seconds before releasing.
Avoid using heat tools on synthetic wigs, as they can melt or damage the fibers.
Maintaining and Caring for Your Curly Wig
Proper maintenance and care are essential to keeping your curly wig looking its best. Here are some tips for caring for your wig:
Wash your wig every 7-10 wears, or as needed if you use a lot of styling products.
Use a wig shampoo and conditioner specifically formulated for curly wigs.
Avoid rubbing or twisting the hair when washing, as this can cause tangling and matting.
Gently pat the hair dry with a towel and let it air dry on a wig stand.
Store your wig on a stand or in a box to prevent tangling and protect it from dust and dirt.
Where to Buy High-Quality Curly Wigs
When it comes to buying curly wigs, it's important to invest in a high-quality wig that will look and feel natural. There are many online retailers that specialize in wigs, such as Wig Warehouse, Wigs.com, and Divatress. You can also find curly wigs at beauty supply stores and wig boutiques. Be sure to read reviews and check the return policy before making a purchase to ensure you are satisfied with your wig.
Curly Wig Inspiration: Celebrity Hairstyles
Looking for some curly wig inspiration? Look no further than your favorite celebrities! From Beyonce's voluminous curls to Zendaya's sleek ringlets, there are endless possibilities when it comes to curly wig styles. Take a cue from your favorite stars and experiment with different lengths, colors, and styles until you find the perfect curly wig for you.
How to Rock Different Looks with Curly Wigs
One of the best things about curly wigs is their versatility. Here are some ideas for how to rock different looks with your curly wig:
For a casual daytime look, opt for a shoulder-length curly wig in a natural color.
To make a statement, try a long, voluminous curly wig in a bold color like red or purple.
For a special occasion, style your curly wig in an updo or half-up style with a sparkly hair accessory.
To switch up your look without committing to a new color or cut, try a curly wig with bangs or layers.
Conclusion: Embrace the Versatility of Curly Wigs
In conclusion, curly wigs are an excellent way to transform your look and embrace the versatility of different hair textures. With so many styles, colors, and types to choose from, there is a curly wig out there for everyone. Remember to choose the right wig for your face shape, style it properly, and care for it to keep it looking its best. Don't be afraid to experiment with different looks and have fun with your new curly wig!