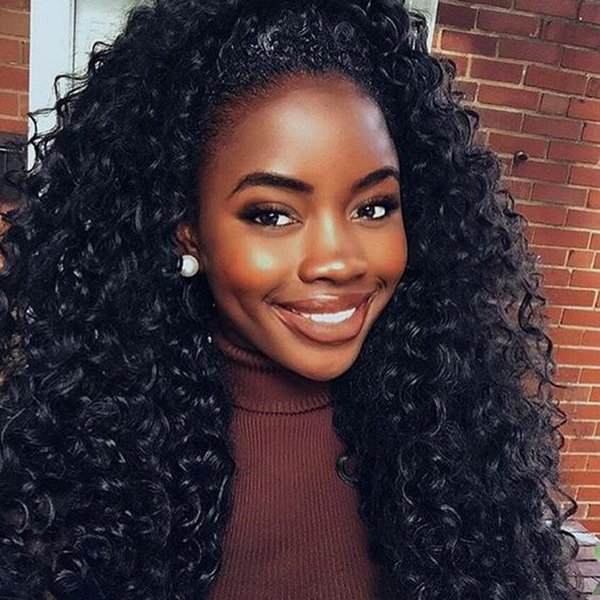 Understanding Deep Wave Bundles
When it comes to achieving voluminous and textured hair, deep wave bundles are a game-changer. Deep wave bundles are a type of hair extension that mimic the natural pattern of deep waves in your hair. They are made from high-quality human hair and can be seamlessly integrated into your own hair to give you the glamorous look you desire.
Deep wave bundles are different from other types of hair extensions because of their unique wave pattern. The waves are more pronounced and have a deeper texture, which adds dimension and volume to your hair. This makes deep wave bundles the perfect choice for anyone looking to transform their flat and lifeless hair into fabulous waves.
Benefits of Using Deep Wave Bundles
One of the main benefits of using deep wave bundles is the added volume they provide. If you have thin or fine hair, deep wave bundles can instantly give you a fuller and more voluminous look. The waves create an illusion of thickness and make your hair appear thicker and more luscious.
Another advantage of deep wave bundles is the added texture they bring to your hair. The deep waves create a beautiful and natural-looking texture that enhances the overall appearance of your hair. Whether you're going for a casual beachy look or a glamorous red carpet style, deep wave bundles can help you achieve the perfect texture.
Additionally, deep wave bundles are incredibly versatile. You can style them in various ways, including braiding, curling, or even straightening. This versatility allows you to experiment with different looks and hairstyles, giving you endless possibilities for creativity and self-expression.
Different Types of Deep Wave Bundles
When choosing deep wave bundles, it's essential to consider the different types available. The most common types include Brazilian deep wave, Peruvian deep wave, and Malaysian deep wave. Each type has its unique characteristics, so it's crucial to understand the differences to choose the right one for your hair.
Brazilian deep wave bundles are known for their natural shine and softness. They are great for adding volume and texture to your hair while maintaining a natural look. Peruvian deep wave bundles, on the other hand, are renowned for their durability and thickness. If you have fine hair and want to achieve a fuller look, Peruvian deep wave bundles are an excellent choice