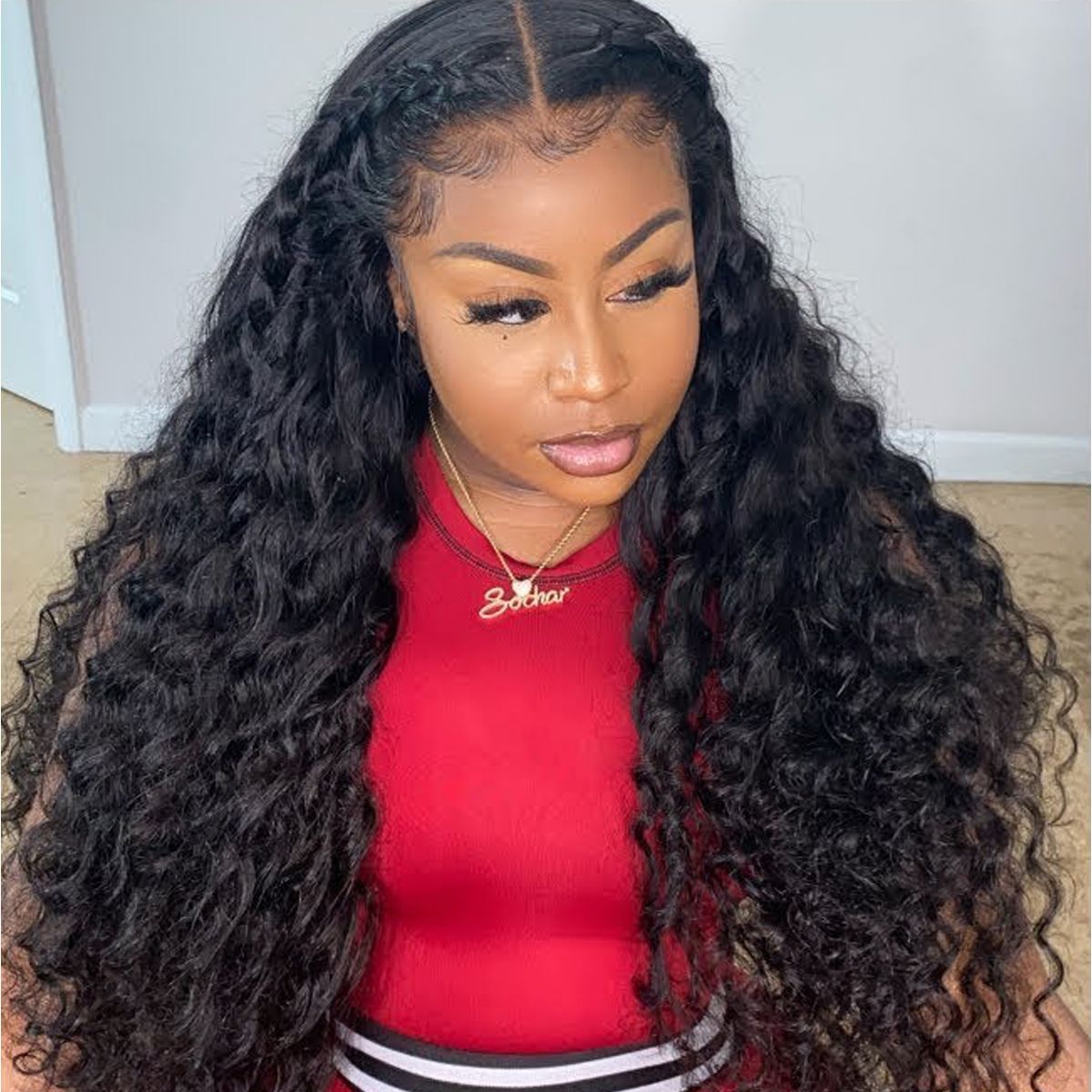 Loose deep waves are very popular hairstyles for natural and synthetic hair. If you've ever wondered how to maintain a loose deep wave wig or hair bundle, you've come to the right place. Here's a look at the steps involved. Read on to discover the basics of this look and how to style it properly. You'll be on your way to beautiful strands in no time.
Maintenance of a loose deep wave
Care for a loose deep wave weave is essential for keeping it healthy. Heat styling should be avoided at all costs, and the weave should be styled using a medium-low heat tool. You can also use hair products designed for natural hair to style your weave. A heat-protecting spray is necessary for this purpose. Regardless of what brand you choose, there are a few tips to follow in order to maintain its natural shine and moisture.
Loose deep wave hair requires extra attention than other hair types. Because of its curl pattern, it's more difficult to maintain than other hair types. For this reason, maintaining it properly requires extra effort. The best way to detangle a deep wave weave is to detangle it using your fingers. Never detangle your weave from the roots, as this can cause breakage. Instead, use a large-tooth comb to gently remove knots.
Care of a loose deep wave wig
When it comes to caring for a loose deep wave wig, it is important to remember that it is human hair and should be handled as such. Washing it is the first step to maintaining its beautiful deep waves. The wig should not be subjected to excessive heat and should be air-dried. When washing or drying it, use a heat protecting spray. You can also use any type of hair products that are made for natural hair on your wig.
After shampooing the wig, it is best to rinse it thoroughly. If it has been previously washed, you can apply a conditioner to maintain its glossy shine. Then, place the wig on a wig stand to dry naturally. The wig will last for several months if it is well-maintained. If you want to reuse it, you can dye it or perm it again.
Care of a loose deep wave hairstyle
Caring for a loose deep wave weave requires special care. Loose deep wave hairstyles have a wavy texture, and this type of curl falls somewhere between a deep wave and a loose wave. This hairstyle is best suited for natural hair, and heat treatment should be avoided. However, if you must use heat to style your loose deep wave weave, you should use a heat protecting spray. Alternatively, you can use any hair product designed for natural hair.
Taking care of a loose deep wave hairstyle requires a little bit of effort, but the rewards are worth it. You can achieve this look by following these simple tips. First, shampoo your hair every day. Deep waves tend to be tangled so you should shampoo them in the morning to minimize them. If you've gotten them wet during the day, you can use a pre-conditioning treatment to help your deep wave hair stay moisturized.
Care of a loose deep wave hair bundle
Proper care for your loose deep wave hair bundle is essential to maintain its look. To keep your hair clean and healthy, you must wash it regularly. The frequency of washing varies depending on your hair's natural oil and scalp type. If you have an oily scalp, you can shampoo your hair several times a week, while those with dry scalps should only shampoo once a month. It is best to use a gentle shampoo and gently brush the hair from scalp to ends, not to pile them on your head.
Loose deep wave hair is different from other styles. Its curl pattern is between the deep wave and the loose wave. This hair type is very popular among women of all backgrounds, and is easy to care for. It is soft, shiny, silky, and has a natural luster. Although it is easy to take care of, you must remember to treat it like your own hair, otherwise it will fall out.