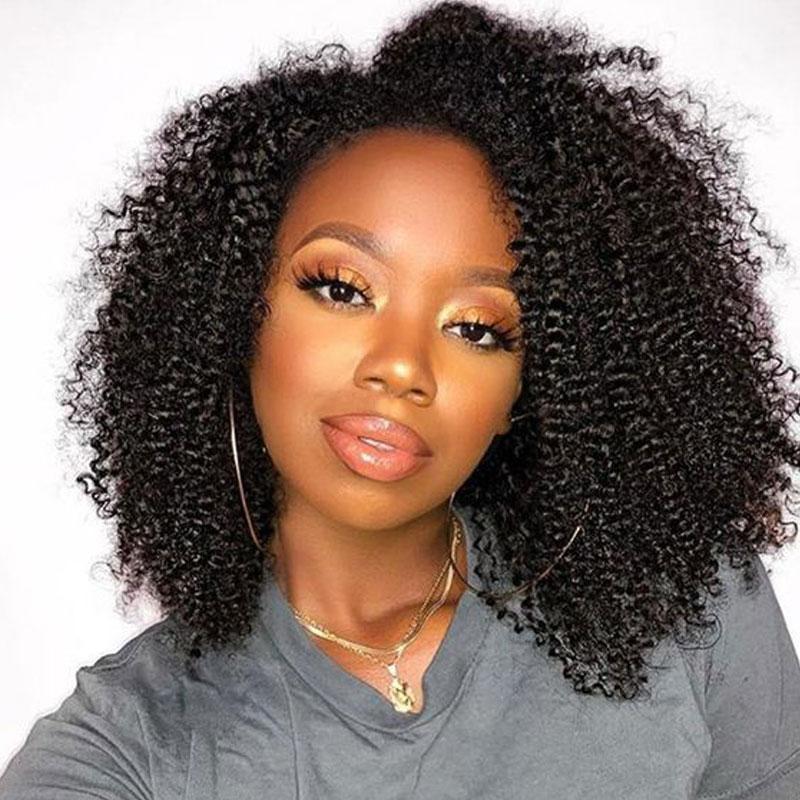 Care for your hair is important when it comes to curling and maintaining your weave. You must know how to maintain your hair in order to keep it healthy and shiny. Care for your weaves in the following ways: brushing it while it is still wet will cause breakage. Instead, gently brush it with a wide tooth comb or fingers before washing it. After washing it, make sure to treat your extensions gently by keeping them tangle-free.
Conditioner
The most effective product for curly weave hair is a deep-conditioning conditioner that has a special formula that helps to revitalize tight, wavy, and nourished textures. With a triple blend of Shea Butter, Soy-Milo Milk, and Honey, this conditioner nourishes hair and provides a glossy finish. Its ingredients are free of toxins and deliver keratin protein to the strands.
Using the right shampoo will help you maintain the beauty of your curly weave hair. The right shampoo will remove product buildup without weighing it down. Use the correct amount so as not to make your hair too dry. Apply it to the ends and roots of the hair and let it sit for about 10-15 minutes before washing it. Make sure that you read the label carefully, as the right shampoo and conditioner can make all the difference in the world.
Using a leave-in conditioner is another way to maintain the integrity of your weave. The natural oils found in this product add softness and shine to your hair without leaving it feeling greasy. Just apply it to damp hair and comb through to separate knots. This conditioner should make your weave look and feel healthier, and it will last longer and protect it from damage. As with any hair care product, the frequency of use depends on your particular hair type. You may use a leave-in conditioner once or twice a week.
Product buildup
If you are using a lot of products on your hair, you may be experiencing product buildup. This type of buildup looks like tiny snowflakes or a film that covers each strand. It weighs down your hair and makes it look unmanageable. To prevent product buildup, you should apply a layer of shea butter to your hair every day. However, this can lead to damage. Here are some ways to avoid product buildup.
To avoid product buildup on your hair, you should cut down on the styling products you use. Water-based ingredients are best for weaves and extensions, as they are easier to remove. Avoid silicones, since these are not water-soluble and only remove them with a good cleanser. You should also try to use natural oils sparingly instead of heavy styling products. This will help your hair retain its moisture.
Another way to prevent product buildup on your weave is to avoid washing it too often. Wash it at least once a week, but avoid using hot water to avoid drying it out. You should also avoid shampooing your weave too often, as it will dry it out too much. To avoid this problem, you should use a sulfate-free shampoo, and only use it once every two weeks. Use conditioner to massage away the excess oil.
Moisturizing
If you're looking for the best ways to moisturize your curly weave hair, here are some tips to help you achieve the desired result. You should start by applying conditioner to a small section of hair. This will add softness and shine to your tresses. Also, you should follow the right co-washing routine. Then, you can style your hair as usual. After the wash, apply a heat protectant spray for extra protection.
To protect your weave from the sun and the elements, you can use leave-in conditioner. This lightweight conditioner contains apple cider vinegar and argan oil. It will protect your weave from breakage, leaving it softer than ever. It will also protect it from damage, extending its lifespan. Here are a few other products to keep your weave healthy. Try these to achieve the desired results. And don't forget to use a moisturizer after every wash.
Ensure you wash your curly weave hair once every two to three weeks. If you sweat a lot, or live in a dusty climate, then you should wash it more often. Always remember to use a good shampoo and conditioner to keep your hair hydrated and shiny. You should never rub your hair vigorously, because it can cause frizz. To add even more moisture, apply a good serum or lightweight hair conditioner every few days.
Preventing tangles
To prevent tangles in your curly weave hair, make sure to brush it once or twice a day, beginning from the tips. You should use a soft paddle brush or wide-tooth comb. Also, use sulfate-free shampoo every two weeks, as sulfate-based products will dry out your weave hair. Avoid roughing up your hair by wearing head wraps while sleeping.
Once you have brushed your weave, it's time to rinse it. A co-washed weave will prevent tangles from forming. Using a moisturizing conditioner and anti-frizz serum is recommended. Use gentle shampoo, but make sure to never rub or swirl the head with the water. It's important to get a good detangling shampoo so you can prevent tangles in your weave.
To prevent tangles in your weave, always protect it from heat damage. Use a heat protectant on your weave before applying heat. To prevent tangles while sleeping, try to keep your weave out of a high bun or a satin pillowcase. By doing this, you can prevent your weave from tangling and damage your scalp. The same goes for brushing your hair at night.
You should use a detangling product if you're a fan of deep curls. This oil will help maintain the shape of your curls, which is one of the main reasons why your weave may become tangled. To keep your curly weave looking good, make sure to avoid the water and chlorine from swimming pools. You can also use a leave-in conditioner to keep it hydrated. But, be careful not to use any harsh products as they can weigh your weave down and make it stiff.
Air-drying
If you have sewn-in curly weave hair, air-drying it is a good way to prolong the life of your weave. The lack of manipulation will increase the life of your weave by several months. You should detangle your hair when it is wet to allow the air to flow through it. It also helps to separate the strands and detangle the hair thoroughly before air-drying it.
When air-drying your weave, you must use a frizz-fighting product. Moisture will cause your hair to frizz and wear away. You must use a hair dryer with diffuser attachment for this. The diffuser will allow air to reach the curly layers more effectively. However, it is best to use a blow-dryer if you cannot wait for your hair to dry naturally.
To minimize frizz, use a conditioner to condition your weave before air-drying it. This will help reduce the frizz and protect it from heat damage. If you have long hair, use clips or a curling iron to add volume to the crown. Avoid touching the wet hair when drying it to avoid frizz. When you do air-drying, you can add your favorite haircare products. Once your weave is dry, you can then use hair tools to style it.
When air-drying your weave hair, you need to be careful not to touch it. The humidity in your hair can cause your hair to frizz and will also damage the structure of your weave. Therefore, it is very important to use a sulfate-free shampoo and conditioner to protect your hair during the air-drying process. Air-drying curly weave hair takes patience and the right products.
OGX Beauty products
The OGX Nourishing Shampoo and Conditioner are specially designed for those with curly weave hair. They are rich in egg proteins and coconut oil. These two ingredients help reduce pollution in the hair, while nourishing the hair and calming the frizz. Besides being sulfate-free, the shampoos are also enriched with vitamins. Using these two products is essential for ensuring the health of your weaved hair.
If you're looking for affordable hair products for your curly weave hair, try OGX Beauty. They offer a complete range of products for curly hair, and one of their best-selling lines is their coconut curls line. This product works well on hair extensions, since it's light and can double as a leave-in. Aussie Moist, meanwhile, is an essential styling product that provides moisture to the hair without leaving it feeling oily.
For removing flaking and oiliness, the Ever Straight Brazilian Keratin Smooth Shampoo is an excellent choice for curly weave hair. It also smooths pesky strands for easier styling. It contains keratin, which makes hair more straight naturally. The OGX Fade-Defying shampoo and conditioner also protect against UV rays. For preventing dandruff and promoting healthy growth, you should use products with a SPF of at least 15 to avoid the formation of dandruff.