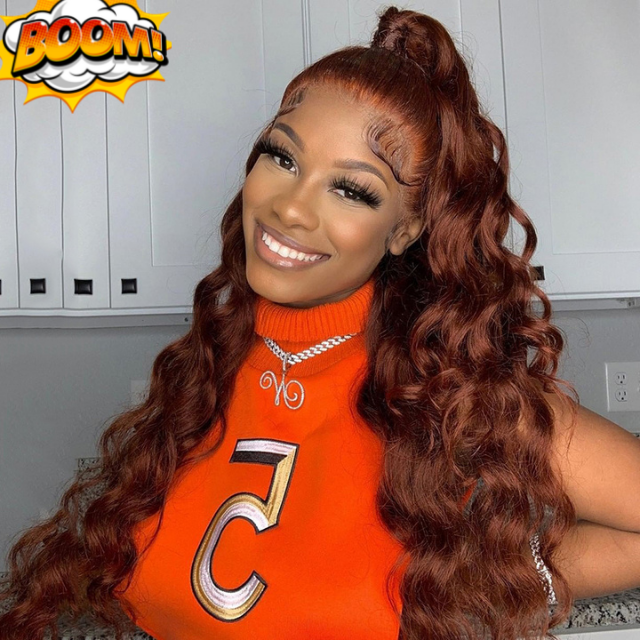 There are several ways to make your wig look natural. First, buy a wig that fits your head. Next, pluck it and cut the lace to match your face. Finally, blend the lace with your skin color. That is the most important step of wig naturalization. Read on for tips on how to make your wig look real. And don't forget to try a few of these tips:
Buy A Wig That Fits Your Head
The best way to buy a wig is to buy one that fits your head. Most companies that produce wigs mass-produce and have poor quality control programs. Some companies are more responsible about quality, and have free returns, but many are not. In addition, some companies advertise the beautiful wigs worn by influencers and then deliver the wig that looks like a costume for a Halloween party.
To make your wig look as natural as possible, you can pluck the hair around the hairline. By doing so, the hairline will appear less bulky and more natural. To pluck a wig, use a mannequin head or similar-sized object. Make sure you keep the hairline away from your face and avoid over-plucking, as you can create uneven bald spots.
You can also use a comb to comb the hair down to your desired side. This can make the hair stick better. Hair products and heat can also help the wig stick to your head. The most important step in naturalizing a wig is to create a good hairline. There are two types of hairlines on wigs: baby hairs and natural hairlines. Baby hairs are small hairs that are found along the hairline. These can be covered or left showing.
A wig should fit your head. This is especially important if you have thick hair. A short wig will be easier to manage and it will be easier to transition when your natural hair grows back. Also, if you have a long head, a short wig will look more natural. A wig that fits your head will look more natural and more realistic. If you're having trouble finding the right size for your head, you can always go for a smaller one.
Pluck Your Wig
The first step in plucking your wig to make it look more natural is to part it at the front. The hairline of the wig is dense, so start by plucking a small section and working your way back. Begin at the hairline above your ear and work your way outward. It's best to start with three or four rows and repeat as necessary until you've achieved the look you're aiming for.
When plucking the hairline, be sure to take a photograph of your real hairline to compare it with your wig. You may want to pull your hair up into a tight ponytail and straighten it a bit before you start. This will allow you to see where you want to pluck to get the right hairline. If you're worried about plucking your wig, take a picture of your own hairline so you can compare it to your wig's lace edge.
When you buy a wig, you can choose to get it pre-plucked or have it plucked yourself. Both methods work, but plucked wigs take a bit of time and are more realistic. If you're new to this process, you may want to buy a pre-plucked wig or go for a Clean Hairline wig instead. The pre-plucked ones will look more natural, but you might find it difficult to do.
Cut the Lace to Fit Your Face
To cut the lace to fit your face, section the wig into small sections. To do this, draw a line through your temple and end two m.m. away from the wig's hairline. You can also cut along your hairline with a mannequin head. Make sure you stay two m.m. away from your hairline so it looks natural. After you have the lace cut, you can apply a glue to the edges to keep them in place.
To cut the lace to fit, use a pair of hair-cutting shears or eyebrow razors. Avoid using blunt tools as they won't cut the lace properly and could damage it. Also, cut the lace tautly with small cuts. Use a zig-zag motion when cutting to avoid jagged edges. This will give the wig a natural look and feel.
Blend the lace with the color of your skin
The best way to make your wigs look natural is to blend the lace with the color of your skin. There are a few things you can do to achieve this. For starters, you should avoid over-bleaching the lace. Over-bleaching can cause breakage at the root and result in brassy tones and discoloration. It is better to use a warm color that matches your scalp.
If you're worried that the lace on your wig will stand out, try tinted lace spray. These can be purchased in multiple shades, so you can mix different colors to make the lace blend in with your skin tone. If you don't have a makeup kit, you can simply dab concealer or powder into the lace to disguise it. You can also use a powder brush to apply powder to the lace before placing it on your head.
After choosing a wig style, you can use concealer to match the lace color with your skin. Then, use a comb to bring all the hair to one side. You can also use hair gel on the lace to keep it in place. Finally, use a hairdryer to set the wig cap and let it dry. This will give you the time to do your makeup and choose an outfit.
Flatten Your Natural Hair
How to flatten your natural hair to make your balding wig look more natural? There are several different methods you can use to achieve the desired effect. The type of flattening technique you use depends on your natural hair density, texture, and length. Many women prefer to use a stocking cap to hold their natural hair in place while they wear their wigs. Other methods of flattening your wigs include cornrows and braiding.
If you plan on wearing a wig at your hairline, you must first flatten your natural hair. The flattening process depends on how much your hair is long, dense, and thin. You can also prepare your hair using a wig cap or low buns. These methods will ensure that your wig fits your head and look more natural. Besides flattening your natural hair, you can also use heat and hair products to help your wig stick.
Using makeup to make your wig look more natural is another way to make your wig look more real. You can apply concealer or powder and then blot it into the lace. This will help you to blend the edges of your lace with your skin tone. Light plucking will work just as well. This will help you achieve the natural look you've always wanted.
Use 100% Human Hair
If you're looking for a new wig that looks natural, use 100% Human Hair. The wig industry is not regulated by the FDA, so you must do your due diligence to find a reputable manufacturer. Remy hair is one of the most sought-after types of hair available. The hair in Remy wigs is pure, 100% human. However, it's not always easy to tell the difference between Remy hair. To get a better idea of the difference, consider this guide.
First of all, real human hair wigs can be washed and styled, unlike synthetic wigs. Synthetic wigs may seem shiny and stringy, but a 100% human hair wig is more realistic and feels more natural. Another benefit of a human hair wig is its versatility. You can even bleach and dye it, flat iron it, and blow-dry it. You can even style it the way you want.
To make your wig look natural, it's important to use a product that is designed to make it stick better. A plastic model head is a good choice for storing your top-quality virgin wig. Using heat or hair products will also help make the wig adhere to your scalp better. Naturalization isn't complete without a good hairline. There are two types of hairlines in wigs. The first is "baby hairs," those tiny fuzzy hairs that line the hairline. These can be hidden or shown.