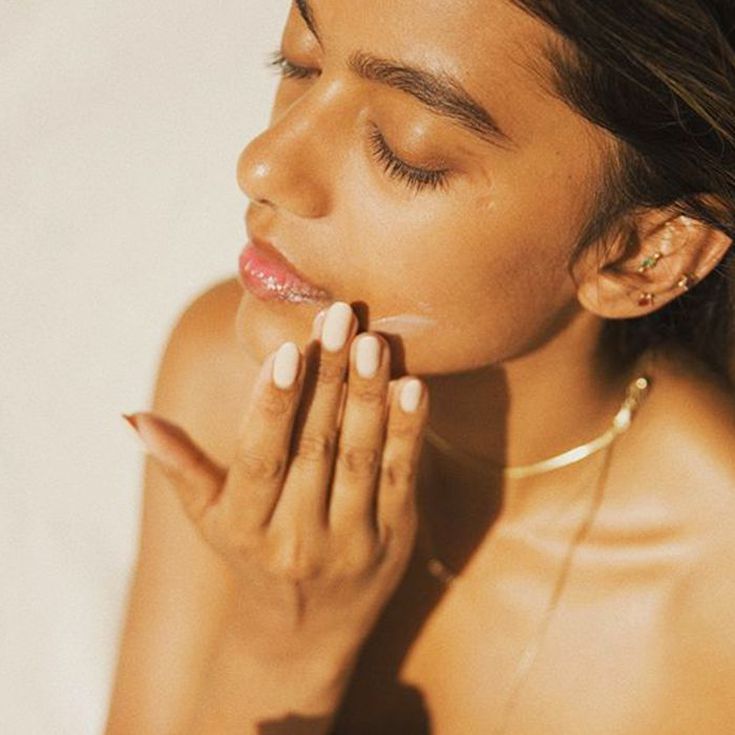 Here are some tips to care for your skin. Black women tend to lose moisture much faster than those with lighter skin. To prevent this problem, you should use a moisturizer that contains humectants, which help to retain moisture in the skin. There are many such products on the market, and you can purchase them from your local drugstore or online. You should also apply face oil to lock in moisture while you sleep.
Oily or combination skin produces excess oil
Overactive sebaceous glands are a key factor in oily skin. Hormonal fluctuations and climate can also affect the skin's sebum production. If you're dealing with oily skin, try using a cleansing gel that contains salicylic acid, which can reduce sebum production. Make sure to follow your cleansing routine with a moisturizer to prevent dryness. Your skin's response to the products you use will depend on your lifestyle. Make sure to get adequate sleep and avoid products that are irritating to your skin.
Managing your skin's oil production is a challenging process. Because your skin is oily and dry, you'll have to choose the right products to use on different areas. For example, choose the least drying product for the areas that are dry. You should also choose exfoliators wisely, and try glycolic acid first before working up to salicylic acid. While it's tempting to use harsh products, remember not to apply too much on your skin. Using too much product can cause the dry parts to become even drier and the oily parts to become more oily.
Dry skin produces inflammation
The development of xerosis is associated with a deficiency of sebum. Moreover, it is likely that dry skin is caused by the complex dysfunction of the horny layer. Ghadially et al., who studied young and aged patients, discovered marked abnormalities of barrier integrity and repair. This suggests that the skin's natural protective mechanism is impaired. Consequently, the skin may be prone to cutaneous infections.
There are over a dozen conditions that can cause dry patches on the face. These conditions vary in their severity and location. However, they are generally characterized by localized areas of the skin that lack moisture. These areas may also become irritated and inflamed. Listed below are some tips to help you deal with this problem. The following information is provided to provide you with a better understanding of your skin.
Sensitive skin is more difficult to treat
African-American women tend to experience more intense cases of sensitive skin than white or Asian women, although both racial groups are susceptible to the condition. The difference between these two groups in terms of skin sensitivity is related to the structure and reactivity to test irritants. However, while most studies have found no significant racial differences in terms of sensitivity, one subsequent study revealed that African-American women are much more prone to the skin problem.
According to Chen et al., a special interest group of the International Forum for the Study of Itch, black women experience more serious forms of skin sensitivity than other races. However, black women also suffer from more severe forms of skin irritation, including psoriasis, acne, and eczema. In addition to underlying racial disparity, the occurrence of skin sensitivity is associated with a lower IQ than white women.
Face oil locks in moisture while you sleep
The best way to get the moisture you need is to apply a face oil before you go to bed. A face oil will seal in moisture while you sleep and add extra hydration to your skin. This is especially important for black women whose skin tends to be dry and prone to inflammation. This article will give you some tips on how to apply a face oil for black women.
Face oils are not created equal, and facial oils should be chosen according to your skin type and desired benefits. A good face oil for oily skin is jojoba oil, which mimics the sebum found in the human skin. It can help regulate sebum production. Rosehip oil, for example, contains antioxidants that are great for the skin and can improve the tone and texture of the skin.
Lavender essential oil protects against UV damage
In addition to its skin-nourishing properties, lavender essential oil also helps in fighting acne and age spots. The oil also contains potent antioxidants, which aid in the repair of damaged skin. When the melanin in the skin clusters together, it results in pigmentation. The causes of pigmentation can vary from genetics to trauma, hormonal changes, and too much sun exposure.
Among essential oils, lavender is known for its aromatherapy properties. It is the fifth most produced oil in the world. Despite its many uses, lavender is the mildest essential oil. Before using lavender essential oil on your face, it is important to dilute it with a carrier oil. A carrier oil like grapeseed oil will not clog your pores and leave an oily residue.
Eye creams reduce wrinkles and protect against UV damage
When it comes to protecting your skin against the sun, it's important to choose an eye cream that contains a sunscreen and has a high SPF. Using the correct sunscreen will protect your skin from UV damage, while the right eye cream will reduce wrinkles and protect against UV rays. These products contain alpha hydroxy acids, which help remove dead skin cells while stimulating the production of new, smoother ones.
Not all eye creams are designed for the eyelids. Before using any new product, read the directions carefully to ensure the product is appropriate for your skin. When applying eye cream, apply it gently, avoiding pulling and tugging, as it may cause further sagging and wrinkles. Apply eye cream with a dabbing motion rather than tugging at the skin.