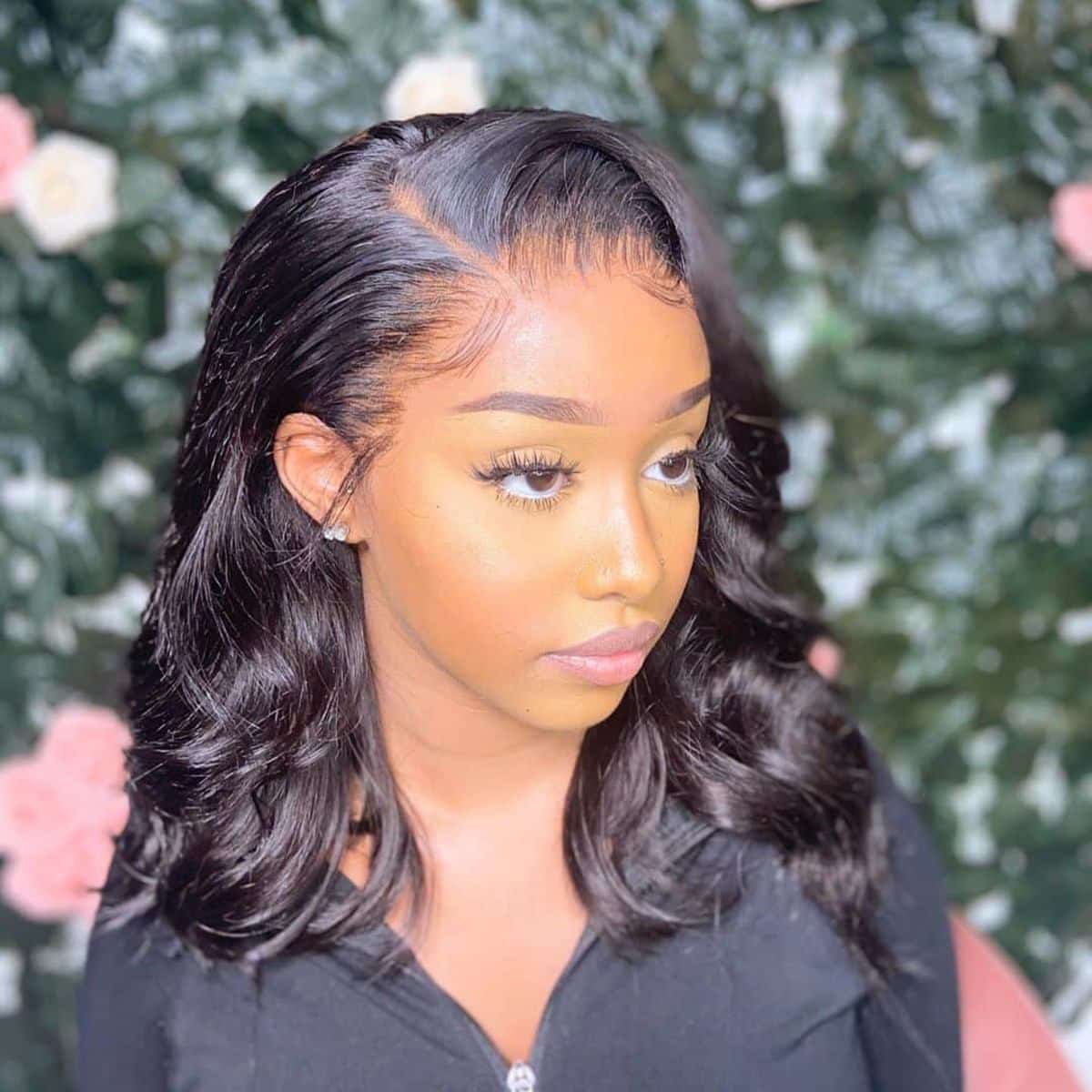 What is a sew-in hairstyle?
Sew-in hairstyles are often used to transform a woman's look and have many benefits. They require less maintenance than natural hair and can be used as a transitional style from natural hair to a short hairstyle. They also look very pretty because of the layers they create.
A sew-in can be subtle or noticeable. It can add length or make a parting look more natural. You can also choose a bold color, like metallic blue. Another fun and flirty sew-in is a short bob. The bob looks cute on almost any skin tone, and the red sew-in adds an edgy look.
A sew-in hairstyle can be made of synthetic hair or human hair. Human hair is more expensive than synthetic, but it has different styles and textures. Human hair can be easily dyed and styled, so it's definitely worth considering. This style is one of the easiest ways to change your look without having to spend much time on maintenance.
A sew-in style can be done on any hair type. It can be as short or as long as you want it to be. You can even get a sew-in that mimics a curl or blowout. And with these styles, you can even wear them to work or for a night out. But before choosing a sew-in style, make sure to deep condition your hair.
The Benefits of Sew In Hair
Sew In hair is a great option for temporary or protective hairstyles. It is less damaging than natural hair and requires less maintenance than natural hair. The layers in a sew in hairstyle make it look pretty and natural. Sew In hair is also a good option if you like to change your style from time to time.
How long does a sew-in last?
Depending on the quality of the hair used, sew-in hair extensions can last six to ten weeks, depending on how much product you use and how you take care of them. You should avoid over-styling and wash your hair regularly with a sulfate-free shampoo to maintain your sew-ins' longevity. Some people are skeptical of sew-in hair extensions, believing that the attachment process can damage their natural hair.
Depending on the style you choose, the lifespan of your sew-in will vary. A partial sew-in will last for around six weeks and a full-head sew-in will last for around seven weeks.
How do I prepare my hair for a sew in?
Sew in hairstyles are very popular for those clients who have trouble growing their hair naturally. They can create perfectly styled waves within a single day, eliminating the need for protective styles and awkward lengths. This method of re-styling hair is also ideal for women who want to add a head of extensions or braids to their hair.
Before getting your hair sewn in, make sure you wash and dry it properly. Lightweight oils are best for this. Also, try to use an applicator bottle with a nozzle tip to direct the oil to the parts of your hair where it needs to be. This will prevent excess oil from rubbing off on other parts of your hair.
Besides washing your hair after applying the sew in, you should also condition it. It's recommended to deep condition your hair every three weeks. This will strengthen the strands and reinforce the keratin bond in your hair. It also helps to prevent breakage and dryness.
Using a comb or brush to comb your hair is another way to prepare your hair for the attachment process. Before getting your sew in extensions, you'll want to make sure your hair is free of any tangles or knots. Then, you can apply heat protectant to your hair.
If you're a first-time sew-in weave wearer, think about the type of sew-in you want to get. For example, you might want to add extra length and volume, or you might want a quick style to save time. The type of sew-in will depend on what you need, so consult with a stylist to determine the best type for your hair type.
Regardless of the type of sew-in you get, there are some basic steps that you should follow to ensure a successful outcome. The first step is to braid your natural hair into cornrows. Then, using a needle and thread, sew in the hair extensions onto the braids. A full sew-in, on the other hand, tucks in all hair.
What is the best sew-in hair to get?
There are many factors to consider when deciding on a sew-in hair package. First, make sure the hair is of good quality. You'll want to avoid the hair that is too thin or too thick. Another factor is the cost. If you're planning on wearing your sew-in hair for a few weeks, it's best to spend a little extra money to buy good quality hair.
Second, you'll want to choose a product that blends well with your natural hair. While a sew-in hair cannot speed up your natural hair growth, it can help prevent breakage and give your natural hair a break from the daily styling routine. The best hair extensions for this purpose are the ones that closely resemble your own. They also require little to no maintenance, and you can always refresh your style with a quick spray bottle of conditioner and water.
Another important factor to consider is density. Although Peruvian hair is relatively affordable, it is also thin on the ends. This will affect styling and hold. Body waves are a great choice for sew-in hair but they can be hit or miss. If you're looking for cheap, high-quality sew-in hair, Peruvian hair may be a good choice.
After you've chosen the type of sew-in hair, make sure you've detangled your hair. Then, you should apply an itch-relief serum like Canviiy Scalp Bliss Organic Serum. This serum, which costs $20, will alleviate the scalp itch.
Long sew-in hair with bangs is another great style to consider. It will look chic and flirty on certain faces. Using a skunk stripe is also a trend that's making a comeback in recent years. This is an excellent look that can be worn both casually for a night out and professionally for work. In addition, a lob is currently in style. But be careful to pay special attention to your natural hairline.
You can find sew-in hair in many different colors. There are even those that look like they've sprouted from the scalp. Yummy's brand ambassador Angela Simmons recently opened up on how she uses sew-in hair, and she also mentioned that she uses them for protection. These extensions are great for anyone who wears heat-trained hairstyles.
Top sew In hairstyles 2022
Curly Sew In
A curly sew in is a great way to add volume and fullness to your hairstyle. It looks real and can add a flirty flair to your hairstyle. You can experiment with different colors and textures for your sew-in by adding highlights to your natural hair color. Try a raspberry hue for an extra-special look.
Curly hair sew-ins can take anywhere from three to five hours to install. The length of time it takes will depend on your hair type. A sew-in will require two to three bundles of hair.