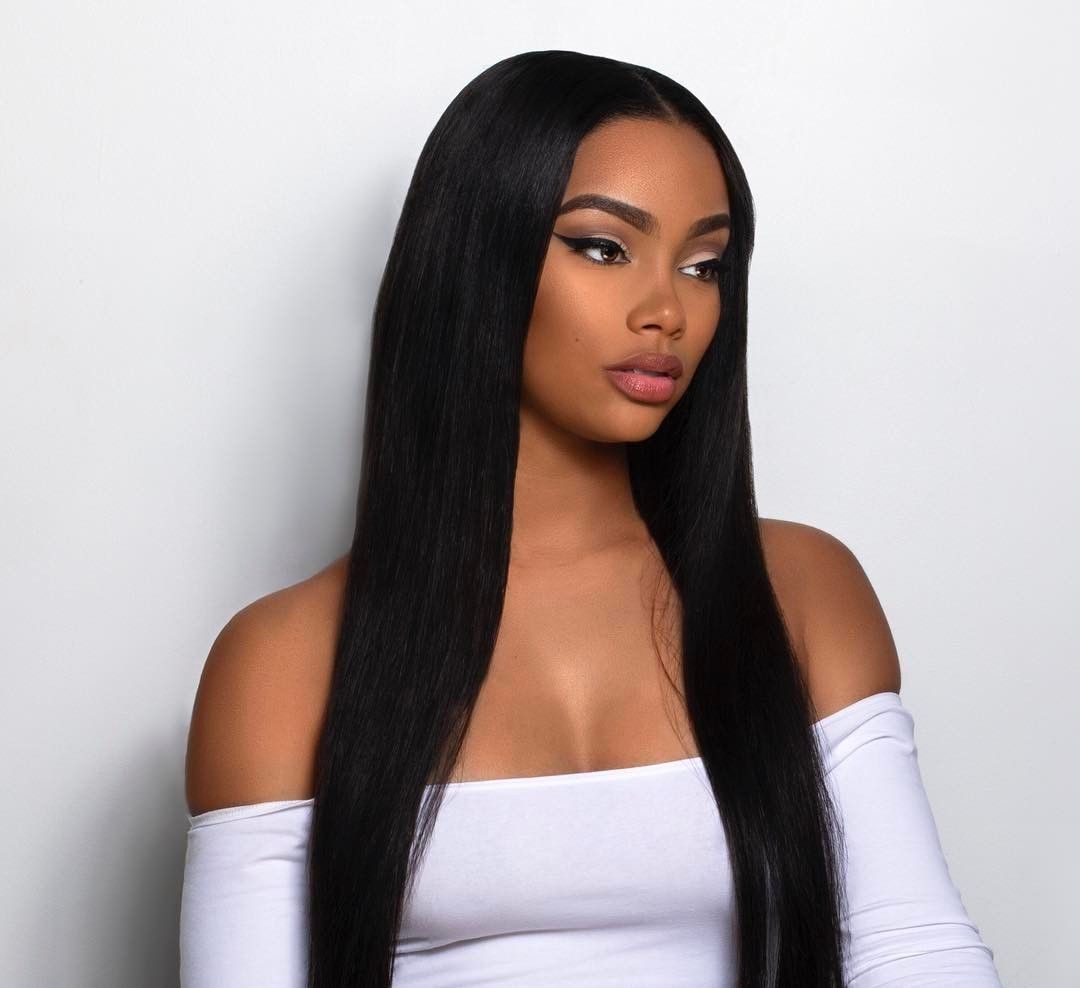 Why is it called bone straight hair? What is its importance? If you have ever noticed that your hair is very straight and silky, then you are probably wondering what the secret behind this style is. The answer to this question is actually simple. This type of hair is actually one of the most popular and sought-after styles. It can be styled into a variety of styles, from wavy to straight. Here are some of the best tips for maintaining your hair in a bone-straight style.
Bone straight hair is easier to style than naturally straight hair because it needs less brushing and combing. Bone straight hair is silky and firm, and does not tangle. While bone-straight hair is extremely sleek, it does need special care to keep it in top condition. It can be damaged if improperly styled or cared for, so it is essential to use high-quality hair products to prevent damage.
If you want to change the appearance of your hair without spending a fortune, a bone-straight hair weave is a great option. Our wigs are made from natural fibers, including Indian and Brazilian hair. But be careful: some retailers sell low-quality hair. Before you buy a bone-straight hair weave, it is best to ask an expert hairstylist or stylist for advice. Real hair weaves do not damage your natural locks and can nourish your curls while you wear them. But synthetic wigs cannot last as long and cannot be as flexible as real hair.
The price of a bone straight hair weave can range anywhere from $20 to $100 per piece. Depending on the style you choose, a kilogram of bone-straight hair will cost between $100 and $500. These hair extensions are manufactured in India, a country that is known for its abundant supply of bone-straight hair. The low price is attributed to the country's simple manufacturing process and cheap labor. The only downside to these hair extensions is that they do not last as long as they should, and they are often susceptible to tangling and matting.
When it comes to finding the best quality human hair for bone straight weave, Cambodian human hair is the best option. These hair strands are soft and smooth after processing and blend in perfectly with your scalp. This type of hair is also available in all different types of lace. Bone straight hair weave is popular among celebrities and influencers because of its lustrous and natural look. Moreover, it is incredibly inexpensive compared to other hair types and is highly durable.
If you are considering getting a bone-straight hair weave, you need to know how to take care of it properly. This type of hair weave is often very versatile and doesn't require heat styling, which makes it a great choice for those who want to add length and volume to their hair. It is also good for people who suffer from thinning hair. However, if you're not sure how to take care of your bone-straight hair weave, consult with a hairstylist for advice.
Single-drawn bone straight hair is thick on top and thinner in the middle. It's cheaper than double-drawn hair but is slightly more expensive. Super double-drawn bone straight hair is the most expensive and thickest of all. If you want to get super bone-straight hair, you can order super double-drawn hair. It's also easier to maintain than other types of straight hair. If you have a lot of money to spend, you can buy a hair extension from a factory in Vietnam.
Enjoy silky straight hair with our Bone Straight Hair Bundles! Crafted with premium Brazilian straight hair, our extensions are full, soft, and lightweight. Each bundle is thick and comes in a range of lengths for a natural-looking and beautiful finish. Get the ultimate hair transformation today and experience the beauty of straight hair!