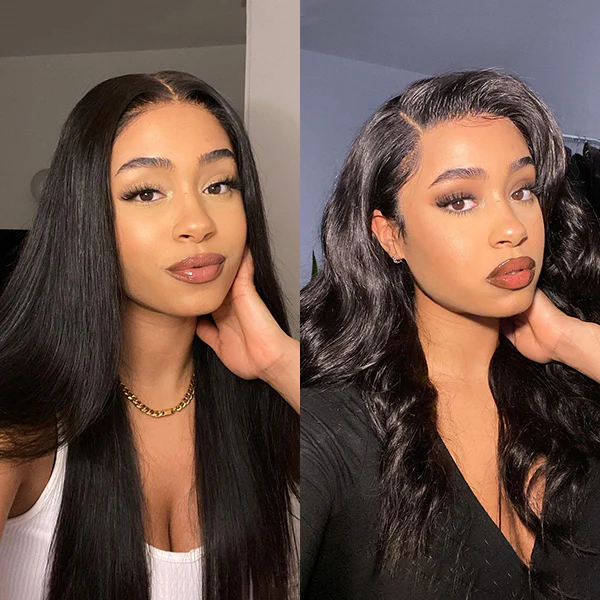 There are several different ways to put on a lace front wig. Some of these methods involve wig clips, Wig tape, spray, or flexible ear tabs. You can also use baby hair to hide the lace edges. Nevertheless, this method can be time-consuming and you should take note of the risks associated with using it. The following are some ways to put on a lace front wig that will leave your hair looking more natural:
Wig clips
A lace front wig can be attached with wig clips. They have a clamping mechanism and comb. To use the clips, you need to insert the comb into your hair. Then, press down on the clips and tighten them to secure your wig. In addition, wig clips often come with flexible ear tabs, which are wires sewn into the lace near the ears. These prevent the lace from slipping off your head and are useful reinforcements for the wig.
Before you start installing a lace front wig, make sure your scalp is clean and free of any oil or skin irritation. If you have sensitive skin, you can use rubbing alcohol to remove any makeup or oils. Wig glue can be applied to your scalp to ensure the wig is securely attached. Make sure you test it on an inconspicuous area before you proceed. Wig clips for a lace front wig
Wig tape
Before you apply wig tape, you should pull your hair away from your face and separate the strands. You should also apply hair mousse to prevent flyaways. Next, cut a strip of wig tape to fit the circumference of your lace front wig. Sew it into place, front to back. The strips should be sewn together to secure the wig.
Use a solvent or alcohol-based adhesive remover to gently wipe the lace front area. Apply it to the lace front area, making sure not to rub it with your fingers. You can use a microfibre towel to gently wipe away the solution. Do not wring the wig tape. Doing so could damage the wig or cause it to fall off. Wig tape is easily removed with thorough directions.
Wig spray
Before you start applying wig spray, it's best to do a skin test. Apply a small amount to the back of your hand and watch the reaction to the substance. It's also important to prepare your skin for installation by washing and drying it gently. You should also use a wig spray if you're planning to wear the wig in water. After doing so, you should adjust the hairline and trim the lace as necessary.
The maximum wear time for a lace front wig varies depending on the adhesive used. While some types are short-term, others are meant for long-term use. Always remember to rinse your wig thoroughly after each use. Once it's completely dry, you can use a hood dryer to avoid bacteria and other harmful agents. This spray is particularly useful if you wear the wig regularly for long periods.
Flexible ear tabs
There are many advantages to using flexible ear tabs on a lace-front wig. They help contour the wig to the wearer's face and prevent it from shifting. Most wigs also come with a stabilizer at the nape, so the wig won't shift when you're wearing it. Some wigs have double-sided transparent tape that holds them to your head.
A lace-front wig can be incredibly comfortable, which is why so many women choose this style. Many wigs also feature a breathable, comfortable, and flexible base. The flexible base also allows the ear tabs to adjust and contour to the wearer's face, which is ideal for people who wear glasses. Ear tabs also allow you to part your hair off the face.
Wigstensions spray
When purchasing a lace front wig, you'll need to select a Wigstensions spray. This product is an ideal option for the first time user as it provides a cleaner application, while providing the added benefit of antibacterial properties. You can choose a color based on your skin tone or opt for a light rose scent. Whether you're going for a natural look or a dramatic one, Wigstensions spray will give you the desired effect without the hassle of mess and fuss.
You can also purchase a Wigstensions spray online. It is important to choose a wigstensions spray that has a strong hold and won't cause any breakouts. Fulton's is an excellent choice because it is dermatologist-tested and is safe for sensitive skin. Moreover, this type of glue dries quickly. Some lace adhesives take up to 24 hours to cure. But this product dries within minutes.