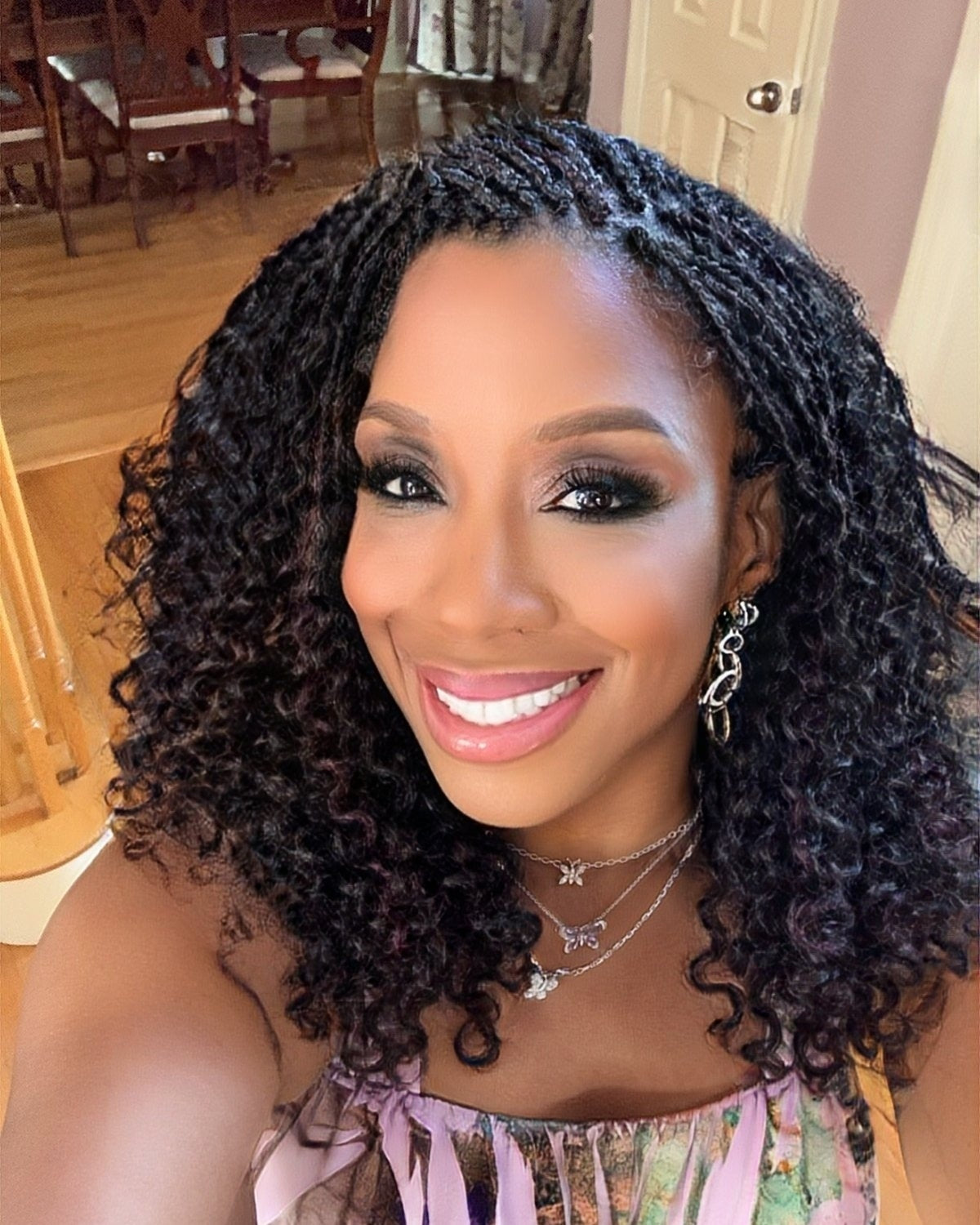 Hair is one of the most important aspects of a person's appearance, and hairstyles can make or break an outfit. In recent years, wavy hair has become a more popular hairstyle choice because it is versatile, stylish, and easy to maintain. While curly hair and straight hair require constant maintenance and care to retain their shape, wavy hair is relatively low-maintenance. There are many hairstyles that work with wavy hair. Whether you want long, short, or medium length hair, there are options for everyone.

If you love wet look hair but don't have the time to re-wet your locks every few hours, we've got you covered! We've put together a guide on how to get the wet look all day and why it's better than normal dry hair. This way you can sport that trendy wet look without having to touch up every hour!
Frequently Asked Questions
How can I keep my wet and wavy hair looking fresh throughout the day?
Wet and wavy hair can be tricky to manage but with the right products, you can keep your look looking fresh all day long. To start, you'll want to use a moisturizing shampoo and conditioner specifically designed for wet and wavy hair. This will help hydrate and nourish your curls for optimal bounce and shine. After showering, apply a curl enhancing styling cream or mousse and then seal in moisture with an oil-based serum or cream. Doing this will ensure that any frizz or flyaways are kept in check throughout the day.


To refresh your style if needed, use a mist of water and curl defining gel throughout the day as needed. This will help bring the definition back to your waves and tame any unwanted frizz. With the right products, you can be sure to have beautiful, bouncy curls all day long.
What hairstyles look best when wearing wet & wavy hair?
Wet & Wavy hair is an always popular and timeless hairstyle. It can be worn in so many different ways – from classic ponytails and buns, to half-up, half-down styles or intricate fishtail braids or French twists. No matter what look you are going for, wet & wavy hair can work for you!

If you're looking for a more relaxed style, then try a half-up, half-down look. This is perfect for everyday wear and will give your hairstyle an effortless feel. You could also accessorize with headbands, clips or other accessories to add a bit of extra flair.
Finally, don't forget that the right products and techniques can help you keep your wet & wavy hair looking fresh all day long. Make sure to use light-weight hairspray and moisturizing oils when styling your hair to get the best results.
Are there any common mistakes to avoid when styling wet & wavy hair?
When it comes to styling wet & wavy hair, there are some common mistakes to avoid. Here are a few tips to get you started on the right track:
- Avoid using too much product. While styling products like gels, creams, and mousses help in defining your curls, using too much product can weigh down your hair and make it look dull.
- Do not brush or comb wet & wavy hair. Instead, use your fingers or a wide-tooth comb to detangle the hair while it is still damp. Doing so will prevent disruption of the natural wave pattern.

- Do not use heat styling tools on wet & wavy hair as this can damage the strands. Instead, let the hair air dry or gently blot with a towel.
- Be sure to use a deep conditioner at least once a week to keep the hair moisturized and nourished. This will make styling easier and result in beautiful waves.
How often should I wash my hair when styling it wet and wavy?
When it comes to washing your hair while styling it wet and wavy, the frequency of washing may largely depend on your lifestyle and preferences. If you have an active lifestyle or live in a humid environment, then you may need to wash your hair more often to keep your look fresh. On the other hand, those with dry and brittle hair might want to avoid washing it too often since this can strip away essential natural oils from the scalp.

Regardless of how often you do decide to wash, it is important to use sulfate-free shampoo and conditioner so that your wet and wavy hairstyle does not get damaged. In addition, try to avoid using heat tools as much as possible as these can make the style dry out faster and lose its shape.
How should I maintain the style overnight without ruining it?
If you are looking to maintain your wet look overnight and make sure it stays in place without being ruined, then here are a few tips that could help. First, before going to bed, sleep with either a satin bonnet or scarf to cover your hair and keep it protected as you rest. If you want to be extra secure, tightly tie your hair into two braids or buns so that no strands of hair come loose throughout the night.

In the morning, use a light oil or sheen spray (depending on your preference) to refresh your strands and keep them looking sleek. Make sure to avoid using any brushes or combs on wet & wavy hair, as this will ruin the style and cause frizzing. With these simple steps, you can keep your wet look all day long!
Are there any products that can help keep my wet & wavy hair looking fresh?
If you have wet & wavy hair, there are several products that can help to keep your locks looking fresh all day long. Sea salt sprays and mousses are great for providing hold and texture without leaving your hair feeling greasy or weighed down. Leave-in conditioners, serums, and oils can also do wonders in providing moisture and shine while maintaining the wet look at the same time. Lastly, using a diffuser when blow drying is highly recommended as it helps to maintain the wet look while making sure that your hair doesn't get dried out.
Conclusion
There are so many hairstyles you can try with wavy hair. But if you want to show off your natural texture, the wet look is one of the best options for you. The wet look is perfect for wavy hair as it helps to define curls and give volume to flat hair. Besides, it makes your hair look fuller and thicker and allows you to experiment different hair colors without a problem. It also gives your hair a cool, tousled look that's perfect for any occasion or hairstyle you choose. However, maintaining the wet look can be challenging at times. So we have created this blog to help you maintain the wet look effortlessly with our tried-and-tested tips.