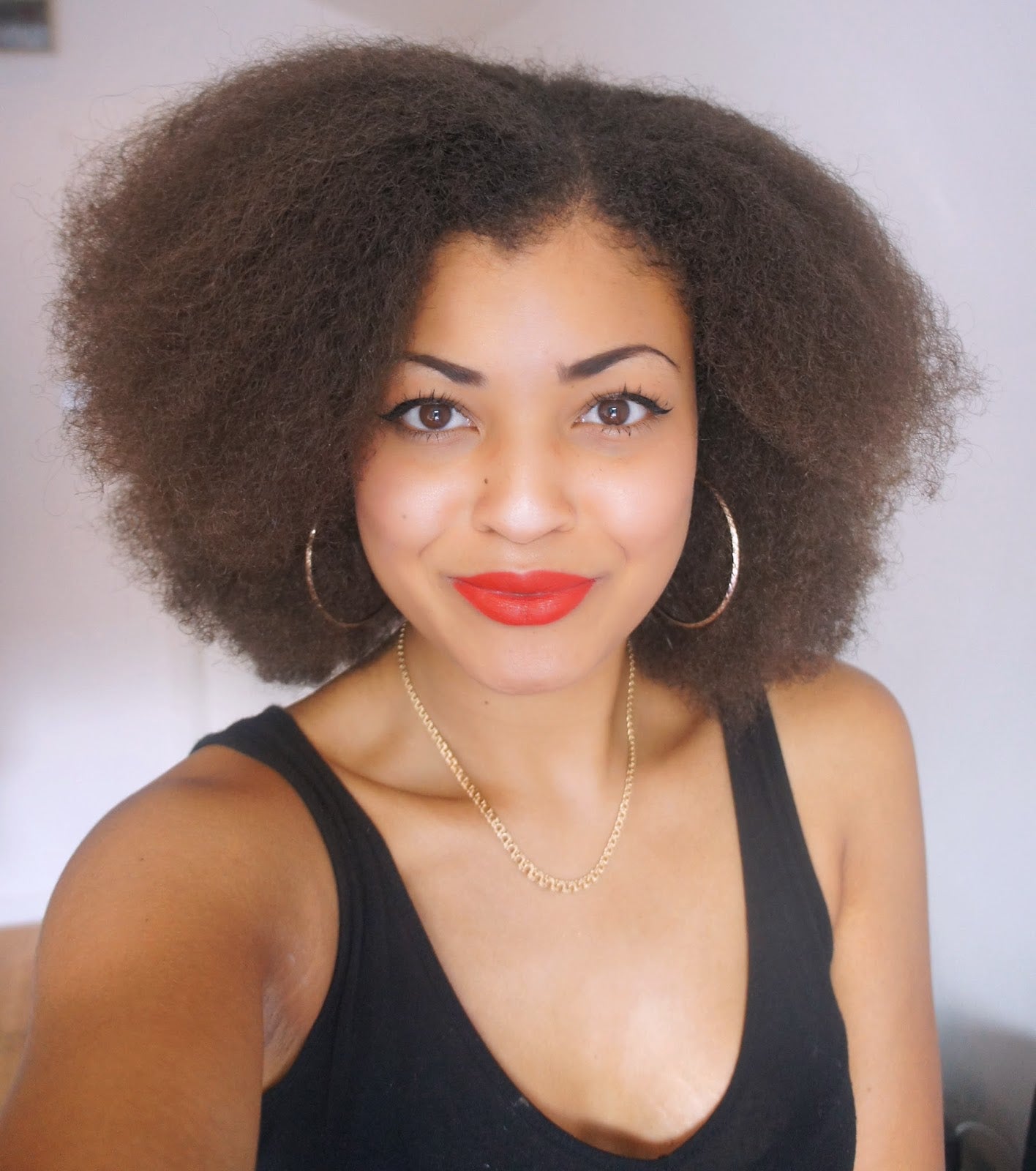 Curly, Corkscrew, and Natural volume are just some of the characteristics of 3C 4A  hair type. This article will give you the tips you need to care for your curly locks and maximize its natural volume and moisture. We'll go over some tips and tricks to help you achieve your desired look! Once you've read it, you'll have the confidence to take care of your curly locks at home!
Curly hair
Curly hair, especially the type that is classified as 3C or 4A, can be extremely dry. The natural oils produced by the scalp are unable to make their way down the hair shaft. Hair that is low in porosity is even more susceptible to moisture loss. This makes it necessary to choose a high-quality, silicone-based haircare product. Understanding how to care for 3C curls is crucial in identifying the best products for this type of hair.
Type 4A hair is especially prone to breakage if you pull it too tight. Avoid wearing high buns or ponytails as these can put tension on the scalp and roots. Instead, wear protective styles, such as braids or twist-outs. Twist-outs are excellent for 4A curls because they leave the best appearance when undone. For added security, try using a protective product before washing your hair.
Dry 3C hair is particularly vulnerable to tangles. Whether your hair is damaged or not, it's important to take care of it properly. Dry hair, in particular, tends to get extremely tangled, which leads to breakage. To minimize this problem, keep your hair damp. Apply conditioner and shampoo on your hair before styling. This will help the strands to stay hydrated and prevent breakage.
Corkscrew curls
If you want to create corkscrew curls, the first thing that you should do is to decide on your hair type. Corkscrew curls are usually categorized as Type 3C or 4A curls. These curls are the tightest type of curl, but you can choose other variations of this style, too. Type 3C hair has oval follicles, which produces a tighter curl pattern than Type 4A.
If you have a hair type 3C or 4A, you'll want to use a lightweight styling product. Gels, mousses, and sprays will work great for this type of hair. The lighter you can make your curls, the better. Heavy creams, mousses, and sprays will weigh your hair down, and they might not give you the definition you want.
Type 4A hair is thick and dense. The coils are tightly coiled, forming a S shape. These curls also tend to shrink less than the other types of hair. However, they do require moisture, especially if you're doing wash and gos. Adding moisture to your hair will maximize its corkscrew texture and avoid drying out the hair. If you're thinking of using this curl style for your hair, you'll need to follow these instructions carefully.
When it comes to styling, you should know that 3C hair has a more visible curl pattern than Type 4A. However, some people still need a good product to add definition to their curl pattern. This silicone-free curl enhancer contains organic avocado oil and camellia oil, which not only serve as heat protection but nourish the hair, as well. Using the right styling product can make all the difference in your style.
Natural volume
Curly hair is prone to tangles. The natural oils of the scalp have a difficult time making it down the hair shaft. This can lead to dry, brittle hair. Regular moisturizing is an effective way to combat this problem. But if you're not careful, you may end up breaking your hair more frequently than you'd like. In such cases, you can opt for protective styles.
Choosing a product for 3C 4A hair may seem like a tough task. There are literally hundreds of products on the market. However, you don't need to go overboard. Instead, look for a product with a great balance of features. Don't be afraid to read customer reviews, as this will give you an unbiased insight into the quality and value of each product. You may also want to consider whether the product works well with your particular hair type.
Protective styles are vital to protect your hair from damage. Protective styles will keep your hair from frizzing, while locking in moisture. Andre Walker's Hair System describes types 4C as "kinky, curly hair." But he doesn't specify the exact definition of this hair type. Then again, it's important to remember that type 4A is not the same as type 3C hair.
Moisture retention
If you're one of the millions of women suffering from dry, brittle 3C/4A hair, then you need to know how to increase your locks' moisture retention. Luckily, this is not as difficult as it sounds. Simply change your shampoo and conditioner routine for a healthier, more hydrated hair. Here are a few tips to help you achieve that goal:
Deep conditioners are an easy way to add moisture to your hair. They help seal in hydration and add shine. Use oils like jojoba or avocado to hydrate your tresses and add a shiny finish. Avocado and coconut oils are also good choices, as they can penetrate the strands. Avocado oil and coconut oil are two of the best 3C hair care products. Argan and sweet almond oil are great for dry hair, too.
Protective styling is not an option for this type of hair, because protective styles do not last very long. Frequent restyling will also cause increased scalp tension and breakage. The good news is that 4a hair is very easy to moisturize, thanks to its high moisture-retention capacity. Also, this hair type does not shrink as much as 4b or 4c hair does, so it is easy to maintain healthy-looking locks.
Protective styles
When you're growing out your coily 3C 4A hair, protective styling can be the perfect solution. While protective styles can be very effective, they can also cause breakage. Protective styles can only last so long before you should consider a change. Using a deep conditioning treatment prior to applying a protective style can help make your hair healthy and protect it against breakage. It also lets you enjoy the summer season and the benefits that come with it.
Before applying a protective style, you must thoroughly clean, moisturize, and condition your hair. A nourishing shampoo like Rosemary Mint Strengthening Shampoo is an excellent choice because it's packed with organic seed oils and biotin. Using this shampoo will give your hair the moisture and nourishment it needs to protect itself against breakage. Protective styles are also very convenient if you're traveling, or simply have a busy schedule and don't have the time to do your hair each day.
If you don't mind having your protective style last longer, consider braiding or twisting. A faux afro puff can be a fun and simple hairstyle, and will allow you to experiment with color and length without worrying about damage. Another great choice is a Havana twist. Its grace is unmatched, and it's made up of chunky twists. Another popular protective style is flat twists. These are similar to cornrows, but they're easier to achieve and less time-consuming. If you're a beginner, consider going with a flat twist as it's easier to manage and will not damage your hair.
Oils
There are many different types of hair oils available. Oils for 3C hair should be used based on the type of hair you have, as they differ in texture. For example, if you have extremely dry 3C hair, you may want to use a treatment mask, which has a nutrient-rich buttery formula that adds moisture and shine. Other oily treatments have a pH-balancing effect, which can help you achieve frizz-free curls. These are paraben-free, cruelty-free products, and are infused with argan oil.
Some 3C hair care products are lightweight, so they won't weigh down 3C hair. Lightweight oils should be applied sparingly to a small amount and massaged into each strand. Coconut, avocado, and grape seed oil are all excellent choices. They should not leave any oily residue. These products won't weigh down 3C hair and will leave it smelling great. You can also try olive oil and castor oil.
Curly hair doesn't retain moisture as well as straight hair, so it tends to be drier than straight. A lack of moisture causes dullness and brittleness and is more prone to damage. Oils on the scalp add shine and moisture to your hair. Straight hair tends to spread easily with brushing, but curly hair does not. Using oil on your hair between washes will help it retain moisture. Your 3C 4A hair is beautiful!