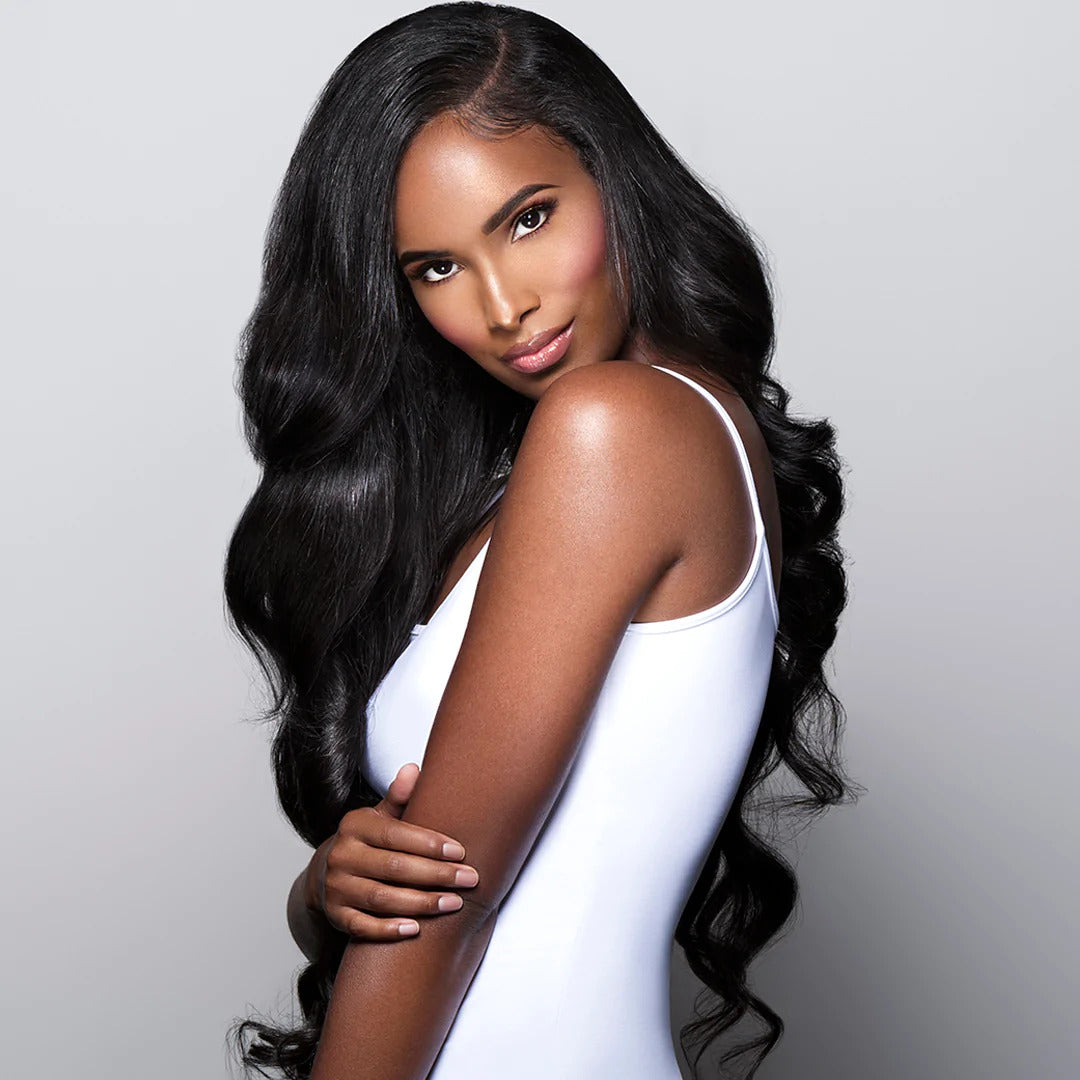 If you're considering buying a hair piece, you've probably heard of the differences between Remy, Virgin, and Yaki. But what exactly is the difference between these hair types? Let's explore the differences and find out what each one has to offer. Yaki and Remy hair are similar in quality and price, but there are some important differences between them as well. Listed below are the differences between the three types.
Synthetic
Besides the texture, the major difference between Remy, Virgin and Yaki hair is the process of collection. Remy hair is obtained from a single donor and has intact cuticles, whereas non-Remy hair is collected from various sources. Although Yaki hair is processed to appear like natural African-American hair, it is not considered as virgin hair. Regardless of the source, you can buy it from a hairdresser or a hair salon.
The quality of Remy hair is superior. In addition, it is more durable and lasts longer than non-Remy hair. In addition, it blends in better with your own hair. Remy hair is more expensive than virgin hair, but it is worth it. You can use it for up to 2 years without worrying about it tangling or shedding. However, it is not cheap and you should check the quality before you purchase it.
Yaki hair is made by combing different sources of natural human hair to create a hairpiece that resembles the texture of relaxed African hair. Yaki hair is usually wavy or coarse, and does not come from a single donor. It is used in hairpieces and is a great alternative to natural hair. In addition, Yaki hair is available in straight, curly, and wavy styles, so it can enhance your natural hairstyle.
Yaki is a type of hair with a slightly curlier texture. It is best for those with natural afro or relaxed curls. Remy hair is similar to yaki, but can be used for a variety of purposes. Since industry standards are lacking, a yaki hair product might be a fake. If you are not sure which one is right for you, remember to read the labels!
The highest grade of human hair is called remy. Remy hair comes from a single donor. It has a cuticle layer intact, meaning it retains its luster. Because of this, it is shinier, less prone to tangling, and shedding. Remy hair must be collected first before it is cut. This way, the strands are all aligned from root to tip.
Yaki
Yaki hair has the same texture and colour as natural African hair, which is why many people don't understand the differences between Remy hair and Yaki hair. Some people refer to Yaki hair as virgin hair, but they are not the same thing. Yaki hair has a natural look and feel, making it ideal for use in wigs and other hair styling applications. Here are some characteristics of Yaki hair and what to expect when buying yaki wigs.
After removing the scalp and separating the strands, wash Yaki hair with a sulfate-free shampoo and rinse it well. Never massage Yaki hair because the minerals in the product can ruin the texture. Use a dry hair towel to dry the hair. Once dry, spray it with anti-frizz hair serum to keep it soft and manageable. Avoid washing your Yaki hair with too-hot water to avoid damaging it.
Yaki hair is a great choice for creating dynamic new looks without damaging your own hair. It also provides an alternative to protective styles and awkward growth stages. Yaki hair is obtained from yak, a type of yak that is sustainably harvested in Asia. The hair is processed to resemble extensions, while maintaining the natural texture of the yak. Yaki hair can be used in hair extensions, wigs, and other hairstyles, depending on how you want to style it.
While Yaki hair is the highest quality and most durable, it's important to understand that not all Yaki hair is virgin. Some is processed to resemble the kinky appearance of remy hair, while others is unprocessed and can be damaged by heat styling. There are differences between virgin and non-remy yaki hair, but both types are great for hair extensions. Once you know the differences, you'll feel confident buying your new wig.
Remy hair comes from a single donor, while Yaki hair comes from a number of donors, including women. Remy hair has the cuticle intact, while non-remy hair is processed to mimic the natural kinks. Remy hair is considered a better option when it comes to extensions. If you're in the market for hair extensions, be sure to research each one carefully.
What Makes Remy Hair So Special? 
If you're thinking about trying out Remy hair , you may be wondering what makes it so special.It  is worth noting that not all remy hair is created equal, and many non-Remy producers opt to use "hair collections" instead of the more rigorous and quality-controlled methods that are necessary to obtain 100% Remy human hair.
The most important characteristic of Remy hair is that it is straight, shiny, and has cuticles that point in the same direction. To test whether your hair is genuine, place a strand of hair over a flame. If it doesn't, it is most likely synthetic. Synthetic hair may curl up into a ball or emit black smoke. If this is the case, you may want to reconsider buying a wig.
Removing a Remy hair extension can cause tangling and other problems, so make sure to store them properly. Alternatively, you can keep them in a hair net or bobble. You can also store them in their original packaging. But remember that they shouldn't be washed too often because they don't have natural oils. But if you can't resist the temptation to shampoo them every few months, consider using Silicone Spritz. This will replenish lost moisture from heat styling and give your hair extensions a fresh, silky shine.
 Remy hair is easier to handle, is softer, and looks the most natural. Non-Remy hair has cuticles that are different from the ones on Remy hair. The non-Remy hair is often stripped of the cuticle and soaked in acid, which makes it feel like straw. In addition, non-Remy hair is also coated with silicones, which often wear off after a few shampoos. This type of hair can come from almost anyone and anywhere. Make sure you buy only certified Remy hair!
In terms of quality, Remy hair is the highest grade of human hair available. Because it comes from a single donor, it retains the cuticle layer of each strand. Remy hair is also soft and shinier, with less tangling, matting, and shedding. To find the best hair for your unique needs, shop for a product that matches these standards.
Virgin
Virgin hair is the highest quality type of human hair available. It is the purest form of hair, which makes it last longer than any other kind of hair. However, you will need to take care of it differently than other hair types, which is why it's so important to take care of your virgin hair. It needs extra care and gentle styling - just like your own! Just keep in mind that you're going to be wearing it for several years to come, so treat it like your own hair.
While deep conditioning treatments aren't necessary for virgin hair, they are helpful for all types of hair. Try using L'Oreal Paris Elvive Extraordinary Oil Rapid Reviver Deep Conditioner twice a week. The product is easy to use - leave it in for one minute and rinse it out. This product can also help tame flyaways and frizz. And it's also gentle on your scalp.
Remy hair is also considered virgin hair. It is collected in the direction of growth and doesn't have any split ends or gray hair. Remy hair is processed by rearranging the cuticles, but the donor had never used any chemical products. Remy hair is softer and can be purchased much more easily. It's also cheaper than virgin hair, so it's worth checking out. You can't go wrong with either.
Virgin hair burns white smoke and then cools into ash, while synthetic hair produces black smoke and has a rubbery smell. Virgin hair isn't uniformly patterned, so it can be difficult to tell the difference. Before you buy a wig, perform a series of tests to determine the type of hair you have. If the wig doesn't fit your hair type, it's probably synthetic.