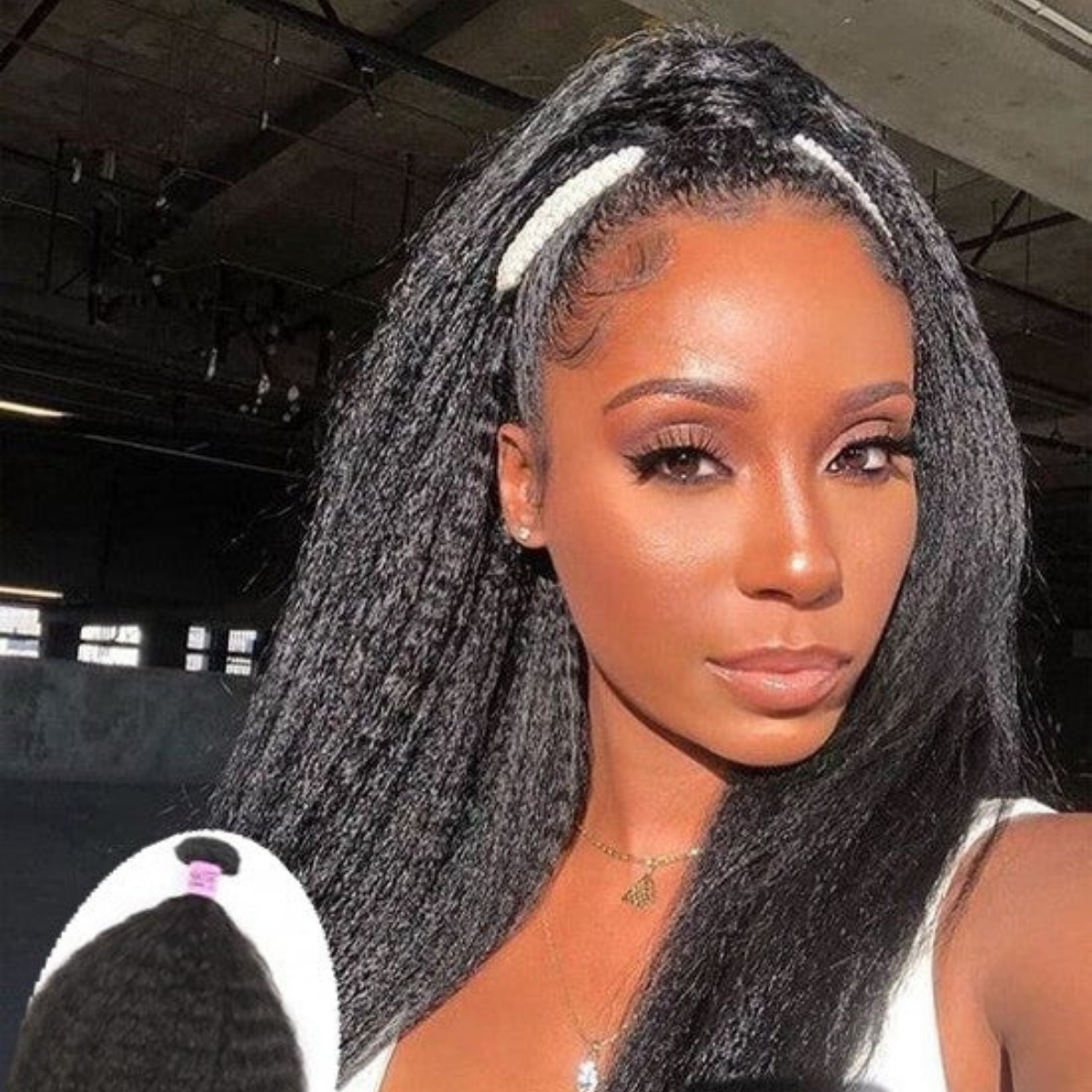 Yaki Hair is a type of synthetic hair that has a micro kink, like that of an Afro or African American. It is thick and resembles natural hair that has been flat-ironed or blown out. The coarse variety has a more natural look and may be wavy. It is one of the most popular types of synthetic hair and is available in many different textures.
The texture of this hair is very similar to poker straight strands. The wigs made with Yaki hair feature a seamless, natural look that does not require any treatments. These wigs are usually blown straight and come in a wide variety of colors. It is important to note that Yaki hair is extremely delicate, so do not attempt to dye or bleach it unless you have a stylist's expertise.
There are several different types of Yaki hair. The most common type is regular hair, which is smooth and calm. However, it can be permed or dyed to match the owner's individual preferences. The main difference between the two is that ordinary yaki provides volume, while afro hair is kinky and straight. Unlike ordinary yaki, afro hair is not prone to blowing away even after a few hours.
While Yaki hair is not natural, it does resemble it. This type of hair has a distinct texture and a wavy or curly feel. This is why it is a popular option for women who want a natural look and feel. They can add length and volume to their hairstyles, and they can be a great alternative to protective styles and awkward growth stages. For a more natural look, you can wear a kinky yaki hair weave.
Regular Yaki hair is coarse, light, and is easy to part. It is very easy to style and maintain. Unlike traditional hair, yaki is not prone to shedding. In fact, it is a popular choice for those who want a natural look but still want to have the option to create a bun with their hair. And the best part? It is jet black! It is incredibly versatile and works well with any type of style.
Yaki hair not Remy, but it is a synthetic type of hair that is used for weaving and wigs. Despite the similarities and differences, both types are excellent for achieving a natural look. They are also great for people who have very fine, curly, or wavy tresses. This type of hair is not suitable for people who are allergic to the ingredients in human hair.
Compared to synthetic hair, yaki is also more resilient, so it will last longer and be less likely to tangle or shed. There are three basic styles of yaki, and can be remy or non-remy.