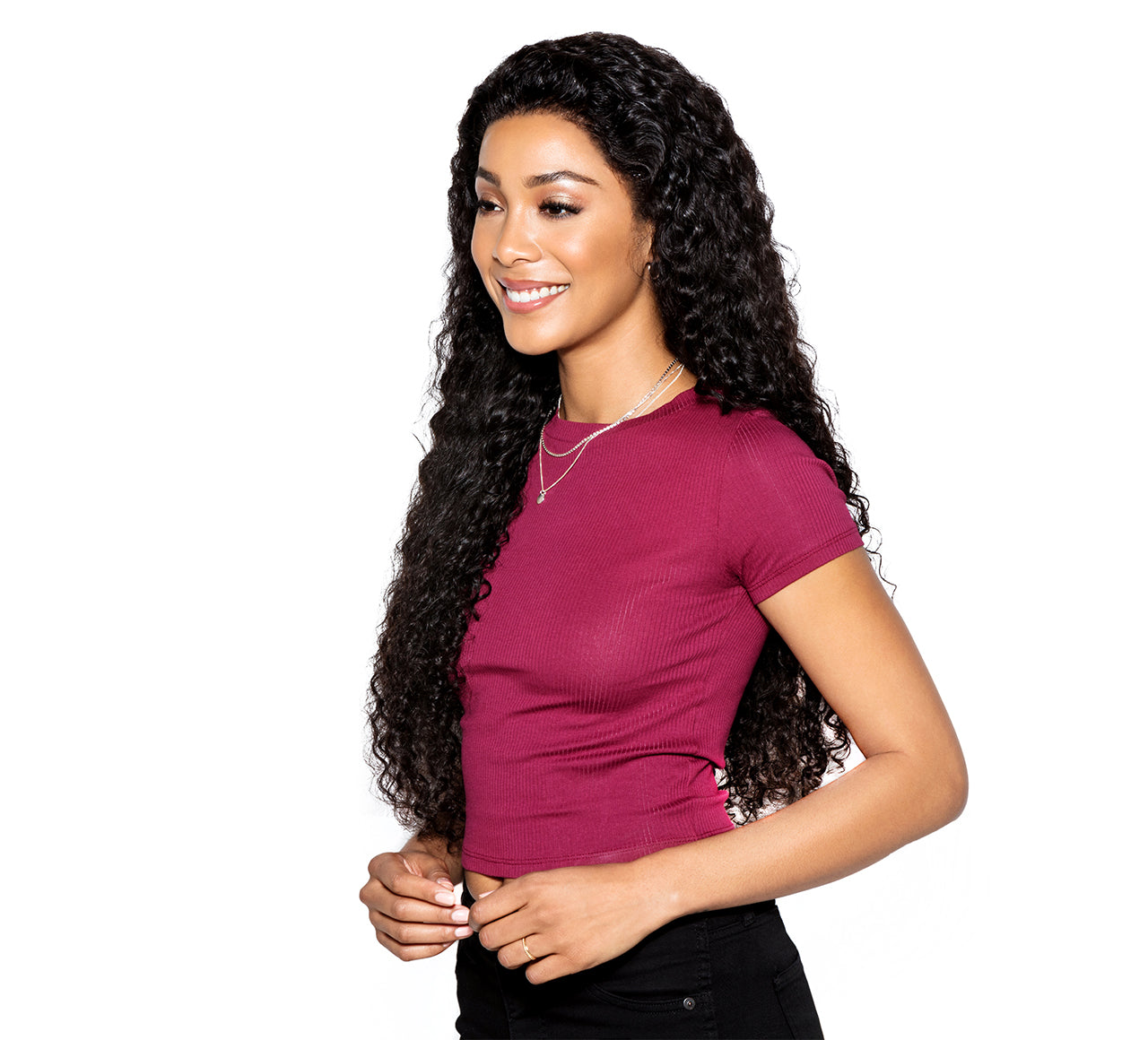 Remy hair is the best kind for extensions because it is the best quality of human hair. It will blend with your own hair and look natural. It is soft and silky, and will not tangle. Furthermore, it will last longer. It will complement any style. If you're considering getting hair extensions, you should make sure to choose only those from reputable sources.
Real Human Hair
Remy hair extensions are real human hair. To keep your tresses looking beautiful and healthy, you should wash them only with sulphate-free shampoo and use a low-volume dye. Although Remy hair extensions are the best in the market, you should still be careful when colouring them. They can cause damage to your natural hair, so they should only be dyed by a professional.
Coloring Remy Hair
Remy hair extensions are also easy to tone and dye. Many girls grow tired of their natural hair colour and opt to have it toned or dyed. Because Remy hair is 100% human, you can experiment with colours and tone your new tresses to match your mood and personality. Moreover, you can use your new tresses as hair extensions because they are available in different colours.
The cuticles of Remy hair extensions are aligned. This means that your tresses look natural. Plus, Remy hair extensions are more resilient than other hair extensions. Because the cuticles are in the same direction, they retain their integrity. This makes them soft, lustrous, shiny, and silky. And because they're made from real human hair, your hair will look more realistic than ever before.
Remy Hair Lifespan
If you are considering getting hair extensions, you should always be aware that non-Remy hair will not last as long. Unlike Remy hair, it won't break or become damaged after washing. It will not last long if you have any heat styling, and you should avoid curling your hair without worrying about damaging it. But you can always take care of your extensions and treat them as you would your own hair if you want to achieve the look you want.
A good Remy hair extension will last up to a year. It will blend seamlessly with your own hair, so you'll barely notice it's there. Unlike other types of hair extensions, Remy will last for weeks, whereas the best will last for years. You can be assured that your new tresses will look beautiful for years to come. It's important to select a reputable brand and shop around to find the best hair extension for your needs.
Remy Hair Quality
The best quality Remy hair is the best choice for extensions because it will last longer than other types of hair. It will never fall out, even if you use it every day. Besides, Remy hair extensions can be applied to your existing hair and are easy to remove. However, there are some risks associated with them. While you should never pay more than you should have to, the quality of the hair you will be buying will last a long time.
Remy hair is the highest quality of human hair. It is the most durable type of human hair. It is also more expensive than non-Remy, but it has a longer shelf-life. It is also easier to maintain than other types. Most of the companies use raw remy, but the latter is processed in harsh chemical baths, which damage the tresses and cause it to tangle. Moreover, remy hair can be easily damaged.
Remy Hair Affordability
Remy hair extensions are the most affordable hair extensions. The best ones will last for 9 months or longer. In addition to being affordable, the best ones won't cost you a lot. The only difference is that you need to pay more if you want a high-quality one. Some people may argue that it's better to buy hair from certain parts of the world. Most Remy hair extensions come from India and Asia, but some are made in parts of Europe.
Regardless of what you choose, Remy hair extensions are a fantastic way to improve your appearance without making irreversible adjustments or harming your all-natural hair. Take into consideration these factors to check out all-natural hairdo today as well as locate an appearance that helps you.